Team Connect Networking Workshop Event
Monday, February 18
3:30 PM - 5:00 PM
NOW UP TO 27 MEMBERS
Practical Strategies to Leverage Your Networking
It doesn't matter how many times you attend a networking event, if you aren't at the top of your game, you won't see results. During this interactive presentation, you'll learn proven strategies for enhancing your networking skills to create additional business opportunities.
* Creating Your Networking Plan
* Building Trust and Credibility
* Networking Best Practices
* Tips For Creating Networking Opportunities
* Follow Up Strategies in a Digital World
Debbie DeChambeau is an entrepreneur, speaker and podcast host. She has been helping professionals develop savvy networking strategies since 1996. She hosts 3 podcasts, Business In Real Life, Divorce Exposed and The Business of Insurance.
DATE & TIME
Monday, February 18th, 2019
3:30 PM – 5:00 PM
Meeting Agenda
3:30 – 3:50 Networking & Light Snacks
3:50 – 4:30 Networking Workshop
4:30 – 4:50 Intros/Sharing/Exercises
4:50 – 5:00 Closing Announcements

Team Member Sponsor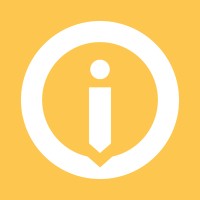 Special thanks to Intelligent Office
Rockville for their assistance.
RSVP
Pricing Information
* Team Network Members
and Guests Welcome!
* THIS EVENT IS FREE
IF RSVP IN ADVANCE
Location Information
Intelligent Office (3rd Floor Conference Center)
1 Research Ct 3rd Floor
Rockville MD 20850
Contact Information
Team Captain: Debbie DeChambeau
Hosted By: Team Network
Team Name: Team Connect Montgomery
Team Captain Phone: 301-237-0663
Team Captain Email: Debbie@SelectBizTeam.com
Website:
http://www.teamnetworkcorporation.com/team-connect-montgomery