Team Connect Montgomery Roster
All Around Inspections

Arbonne International

Cabi Fashion Stylist

Curiosity Consignment

Habitat for Humanity

Heritage Capital Solutions

Intelligent Office - Rockville

Jimmy Gusky, LLC

Leora Hoffman Associates

Mike's Locksmith & Security

Mindy Wagner Interior Design

Motivated to Marry

Potomac Social Solutions LLC

Realtor RE/MAX Realty Group

Remax Realty Centre

Royal Cleaning Service, LLC

Select Business Marketing

Team Network Corporation

The Empowered Voice

Town & Country Movers
TOTAL TEAM SCORE CARD SCORE: 0 POINTS
AIR CONDITIONING - HEATING - PLUMBING
Jimmy Gusky, LLC
Jimmy Gusky
Washington, DC
Phone: 202-246-9380
Fax: 301-770-6431
Email me!
Member Since 2011
Send Referral
Print Referral Slip
Plumbing - Heating & Air Conditioning
Duct Work - Gas Fireplaces
• Residential & Commercial Specialists
• Friendly Sales, Service & Installation
• All Makes & Models
• Financing Available
• Fast & Efficient Service
• Serving DC, Northern VA, & Montgomery County
Open 24 Hours a Day (24 Hour Service)
"We Want Your Business...Reasonable Rates" Call Today!
---
CHARITY DONATIONS (CLOTHING/GOODS)
Habitat for Humanity
Alena Biagas
1029 East Gude Driv
Rockville, MD 20850
Phone: 240-535-6356
Email me!
Website:
http://habitatmm.org/restore-donation-center
Member Since August 2018
Send Referral
Print Referral Slip
Habitat for Humanity ReStore® is a nonprofit retail outlet specializing in the resale of quality new and gently used furniture, antiques, appliances and building supplies.
By taking in household goods and furniture donations, ReStore diverts tons of reusable materials from our local landfills. ReStore acts as a discount home improvement center as all items are sold to the public at deep discounts and all proceeds are used to fund the building of affordable housing in Montgomery and Prince George's Counties.
To shop with a purpose and support a good cause come visit our nonprofit retail outlet in Rockville and Silver Spring today!
Call to scheduling a pick-up: 301-926-4104
Schedule a pick-up online for your furniture donation and household goods today!
---
CLEANING SERVICES
Royal Cleaning Service, LLC
Victor Calderon
Gaithersburg, MD 20879
Phone: 301-605-2652
Email me!
Website:
http://www.royalcleaningmd.com
Member Since May 2017
Send Referral
Print Referral Slip
Reliable and customized cleaning services for your home or condominium.
We treat you royally – cleaning your house so that you have more time to enjoy with family and friends. You'll come home relaxed and refreshed – knowing this time-consuming chore is done!
YOUR KITCHEN WILL SPARKLE! YOUR BATHROOM WILL SHINE!
YOUR ROOMS WILL BE DUST-FREE!
Our mission is to improve the cleanliness and appearance of every home we are invited to clean, so that the homeowners can enjoy more quality time with their family and friends, free from the chore of cleaning their home every week.
My name is Victor Calderon, the owner of Royal Cleaning Services, LLC. Royal Cleaning is named after my mom, Reina Calderon.
She inspired us all. She taught us to work hard and to be the best people we can possibly be! I saw how hard my parents worked. But even as hard workers, they were always there for us – guiding us through and helping us make decisions. As you might imagine, their work ethic has rubbed off on all of us!
HERE IS HOW WE HELP:
* Single-family home cleaning
* Condo and Apartment cleaning
* Cleaning after home rennovations
* Special-event cleaning
* Weekly and twice-monthly services
---
CLOTHING (Women's Fashion)
Cabi Fashion Stylist
Thelma Monk
7341 Cliff Pine Dr
Gaithersburg, MD 20879
Phone: 301-602-5510
Email me!
Member Since December 2018
Send Referral
Print Referral Slip
Experience
For years, I have enjoyed being a fashion stylist. My credentials include a Bachelor of Science Degree in Clothing and Related Arts. I hold a Ph.D. in Education from Virginia Tech. However, I have never been far away from the field of fashion. In addition to being in a stylist for Cabi, I am also a private shopper.
Expertise And Services Provided
My expertise is styling women from many walks of life and women who are committed to their weight goals. My services include establishing a transitional wardrobe. I help women to know what styles compliment their body types and what fabrics to choose as they transition from current weight to their ideal weight.
Why I Love What I Do
I love being a fashion stylist, for it is my calling. It is my joy to empower women to know what transitional styles, basic wardrobe items, fabrics, and accessories are best for them. My mission is to help women get clear on their wardrobe goals and to believe they can look absolutely stunning during their journey. I enjoy helping my clients make a stunning impression every single time.
---
COACH (Professional/Life/Relationships)
Motivated to Marry
Amy Schoen
Rockville, MD 20852
Phone: 240-498-7803
Email me!
Website:
http://www.motivatedtomarry.com
Member Since March 2018
Send Referral
Print Referral Slip
My Tag Team: Kym Martin
Do you wonder if you will ever meet someone to marry and have a family?
Do you find that you easily meet people for dating, but you do have difficulty finding the right person who wants what you do out of life?
Do you find yourself staying in exclusive relationships way too long that don't lead to marriage?
Coach Amy works with marriage-minded individuals who are ready to take charge of their dating efforts and learn a system of how to meet people who share their values so they can meet the right one and have the family life they desire.
Amy's story is one of perseverance. She was divorced in her mid thirties, remarried at 42, and she struggled with infertility until giving birth to her son at the age of 48 after exploring all her options to bring a child into her family.
Amy is gifted in clarifying her clients' critical relationship values and what is truly important in their life so that they can fully connect with their true love partner whether they are single or already coupled.
Coach Amy can help you:
Increase the opportunity for a love connection with the "right one" based upon shared key relationship values to find lasting true love.
Create a targeted, effective dating plan so you can finally find your true love and live life doing what you truly love.
Become more self assured so you feel attractive to others.
Save precious time by learning how to evaluate a potential partner quickly and accurately so you don't spend time in a relationship going nowhere or eliminate an appropriate mate.
Provide a way for you to remind yourself of all the wonderful attributes you have to offer to a loving relationship so you won't lose hope while you are looking for that special person.
The clients that benefit most from working with Coach Amy are:
People who have made finding a serious committed relationship a priority in their life and are willing to put their energies and resources to achieving this goal.
Actively seeking accountability and support for their actions to create opportunities for meeting that special person.
Dedicated to learning a new approach to dating and relationships to fully realize their dream of having a life partner, marriage and the family they desire.
---
COACH (Professional/Life/Relationships)
The Empowered Voice
Stephanie Bonte-Lebair
2 Michele Ct.
Gaithersburg, MD 20878
Phone: 917-251-7866
Email me!
Website:
http://www.empoweryourvoice.com
Member Since August 2017
Send Referral
Print Referral Slip
My Tag Team: Kay Loughrey,Abraham Ajenifuja
With over 20 years experience, Stephanie Bonte-Lebair provides Voice, Presentation, Sales & Communication Training for Business Owners, Executives, Sales Professionals, and Entrepreneurs.
Stephanie is a lifelong performer and lover of all things on the stage! She has been coaching singers, actors and speakers for the last 15 years to improve their voices and connect with their audiences. She holds a Masters in Vocal Performance, a Minor in Speech Pathology and has performed in operas, musicals, cabaret shows, amusement park shows and dinner theater (see Performance Credits). Originally from the Midwest, she has studied and performed in places such as Italy, New York City, the D.C. region and beyond.
Stephanie is a talented coach, director, and inspirational speaker. She loves to speak to groups of all sizes about how they can leverage their voice to build their business and fulfill their dreams. Her mission is to help others stand in their power and be the voice of their passions!
Interests
Singing, Musicals, Opera, A Cappella, Theater
---
CONSIGNMENT SHOP / ESTATE LIQUIDATION
Curiosity Consignment
Adele Branthover
9870 Main Street
Damascus, MD 20872
Phone: 240-207-3783
Mobile: 301-461-2563
Email me!
Website:
http://www.curiosityconsignment.com
Member Since June 2017
Send Referral
Print Referral Slip
Stop by the best bargain boutique store in Montgomery County, specializing in consignment, auctions, estate liquidation, downsizing, and home sweep-outs. You never know what you'll find!
Every Thursday is THRIFTY THURSDAY!
Entire store is 20% off* Except wrought iron gardenware & metal signs are 10% off*
SELLERS
Whether you have just a few things or an entire house full of items for sale, you should consider using our consignment and eBay drop off store services. Conveniently located in Montgomery County in Damascus Maryland - we are one of just a few registered eBay trading assistants in all of MD. The turn-around is quick and our software keeps track of everything for everyone to see, so you never need to worry about what's going on. Call us or check our website for commissions and fees.
SHOPPERS
Why shop at a consignment store? We pick good quality name-brand and nice vintage and antique items. Since we only make money when things are sold, all items are priced to sell at an amount that's fair to everyone. As a modern day auctioneer, many of the smaller items we take are sold on eBay, usually starting at just $20 to bid - so you can see much of our inventory from the comfort of your home.
Our store inventory is constantly changing and prices drop for most items in the showroom every month - so if you are local in Montgomery or Frederick county, it pays to keep checking back.
WHAT WE TAKE
Some things that we take: identifiable antiques, fine art, fine jewelry, fine art glass & pottery, musical instruments, modern or vintage electronics, collectibles such as figurines, coins, tools, computer related items, high-end, vintage or antique toys and games, history related items, name brand leather goods, music film and sports memorabilia, military related items, model trains, high end hobby and crafting items, business & industrial equipment… almost anything with a perceived value of more than $50.
WHAT WE DON'T TAKE
Baby Items; Books; China; Clothing; Comics; DVD's and CD's; Dolls; Excercise Machines; Housewares; LP Records; Particle Board Furniture.
---
HEALTH & NUTRITION
Arbonne International
Betsy Novotny
Gambrills, MD 21054
Phone: 301-529-5220
Email me!
Member Since December 2018
Send Referral
Print Referral Slip
As an independent consultant with Arbonne International,
I provide people with three things:
* A way to earn an amazing income part-time.
* A way to purchase pure, safe and beneficial products at wholesale prices.
* Excellent customer service while providing superior skincare, aromatherapy and cosmetics.
All of our products are:

* botanically-based
* pH correct
* hypoallergenic
* dermatologist-tested
* never tested on animals
* free from animal or animal by-products (all are certified vegan!)
* free from mineral oil
* formulated without dyes and chemical fragrances
Before joining Arbonne, I knew nothing about network marketing. I now know about the simple system that produces amazing incomes. I have also learned that network marketing does not have to be about high-pressure sales and filling your garage with products!
Arbonne International is poised to be a part of the next trillion-dollar industry: the health and wellness industry. We are being recognized nationwide for our exponential growth and superior products.
There are so many ways to benefit from Arbonne.
Whether you or someone you know is looking for a new career, looking for supplemental income, or simply looking for skincare, cosmetics and nutrition products that yield results, take a look at Arbonne. I think you will be glad you did.
---
HOME INSPECTIONS
All Around Inspections
Jim Johnson
1707 Crawford Dr
Rockville, MD 20850
Phone: 240-626-6426
Email me!
Website:
http://www.all-around-inspections.com
Member Since April 2018
Send Referral
Print Referral Slip
My Tag Team: Beth Pulsifer
When you are considering purchasing a home All Around Inspections provides peace-of-mind by ensuing this important decision is right for you and your family. We work diligently during and after the inspection to furnish you with a clear assessment so you have the confidence to make the best decision possible.
Our comprehensive electronic reports show you exactly how your home measures up, and we also include suggestions on how to improve energy efficiency and the overall comfort the home.
When you trust All Around Inspections to evaluate your home or potential home, you're hiring a professional, Jim Johnston, with an extensive background in home construction and remodeling. All Around Inspections brings the eye and voice of experience, taking the home's age and condition into consideration to provide a complete picture of the property. All Around Inspections is certified, licensed, insured, and thorough, and your best choice for a comprehensive home inspection or energy audit. Jim's current credentials include:
* Maryland State Home Inspectors License
* Certified BPI (Building Performance Institute) Envelope Specialist
* Certified BPI (Building Performance Institute) Energy Auditor
* Member of Intermachi-International Certified Home Inspectors
* Member of Maryland Association of Home Inspectors (MAHI)
Along with his impressive credentialing, Jim makes sure to perform a thorough inspection so you know what to expect when you purchase your new home. The main area of inspection are:
* Foundation for cracks/settlement issues
* Roof damage (shingles or metal roof)
* Framing
* Electrical systems
* Window/door operations
* Plumbing
* Siding
* Insulation and ventilation
* Interior structure
* Ceiling and wall cracks
* Heating and cooling systems
All Around Inspections' objective is to ensure that your home is fit for you and your family. Remember, we're on your side. We want you to have a clear, honest assessment of the property that you're considering including suggestions on how to improve energy efficiency and the overall comfort the home.
---
INTERIOR DESIGN
Mindy Wagner Interior Design
Mindy Wagner
18430 New Hampshire Ave
Ashton, MD 20861
Phone: 240-620-2301
Email me!
Website:
http://www.mindywagner.com
Member Since July 2018
Send Referral
Print Referral Slip
Interior Design-Commercial and Residential
Senior Living and Residential Luxury Interiors
Drapery Design
Custom Furniture
Feng Shui Consultant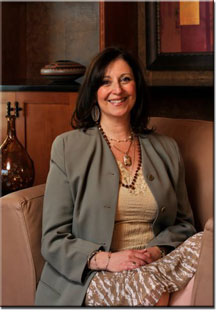 Mindy Wagner, Principal/Designer for Mindy Wagner Interior Design, LLC in Ashton, Maryland is both a residential and commercial Interior Designer. She is also an experienced Remodeler, and Renovator, as well as a Feng-Shui Consultant, and Home Stager for Real Estate.
With clients ranging from Law Firms, and International Corporations, Medical Offices, Nursing Homes, and Real Estate Agents, to Homeowners throughout the greater Washington, DC area, as well as New York City, Boston, Chicago, and South Florida, Mindy has one goal in mind: To Bring Out the Best In You with Beauty and Healing Environments. As she says, "We go from Swanky to Sacred!"
Mindy Wagner Interior Design, LLC Integrates Beauty and Functionality
Mindy WagnerOur company has one goal in mind to bring out the best in our clients, whether it is showcasing one important room, or developing a master plan for a large project, residential or commercial. We visualize the whole project and organize the detailed steps along the way. No matter what your preferred style, Mindy Wagner Interior Design, LLC integrates beauty and functionality, and gets the job done.
Elegant, Inspired Interior Design and Remodeling Services
Mindy Wagner Interior Design, LLC offers you a custom interior design service, including:
* Consultation in your home or our studio
* Feng Shui and Staging
* Drapery design, blinds and shades, custom made drapes, sheers, bedspreads, pillows
* Reupholstery and Fabric Studio
* Wallpapers and installation
* Furniture: providers for national brands as well as unique custom furniture
* Color palettes with paint, wall coverings, fabric, furniture finishes, and floor coverings
* Framed art, prints, and originals
* Custom area rugs
* Remodeling Consultation
---
LENDING (Commercial)
Heritage Capital Solutions
Jonathan Gray
18890 Leaf Covered Court Suite 101
Triangle, VA 22172
Phone: 202-351-6609
Mobile: 703-926-2765
Email me!
Website:
https://heritagecapitalsolutions.com/
Member Since April 2019
Send Referral
Print Referral Slip
Enjoy Services From Heritage Capital Solutions
Heritage Capital Solutions has been a leader in commercial finance and business loans for years. Heritage has worked with numerous businesses large and small. For new clients, we can provide an extensive portfolio of our successes. You will soon see why working with us is the perfect way to make your company grow. Our team is certified financial experts is standing by to assist as necessary.
Our Services
We do not believe in one-size-fits-all solutions. We will look at your business and recommend the best financing for what you hope to accomplish.
Take advantage of our in-depth knowledge concerning recourse and non-recourse commercial real estate loans.
Gain access to the equipment and tools you need to remain competitive with similar businesses in your industry.
Set up accounts receivable financing to gain an unlimited source of funding you can count on when you need it most.
Our experts will help guide you through the application process for any loan you want. We treat you special to help increase the amount of financing you have access to. Call us today to schedule a no-obligation consultation. We will also provide you with an analysis of what commercial financing will benefit you most.
---
LOCKSMITH
Mike's Locksmith & Security
Mike David
1100 Taft Street
Rockville, MD 20850
Phone: 240-506-7500
Mobile: 240-705-0036
Email me!
Website:
http://www.mikes-locksmith.com
Member Since 09-2013
Send Referral
Print Referral Slip


Mike's Locksmith & Security is an award-winning local company, providing Automotive, Commercial, Residential and Emergency Locksmith Services to Washington, DC, Suburban Maryland, and Frederick County, MD.
We specialize in high-security locks and access control:
FREE NO OBLIGATION, NO PRESSURE ESTIMATES

UPFRONT PRICING

NO TRAVEL FEES


MATERIALS and LABOR GUARANTEED



We provide the following Emergency Services:
You can rely on us for prompt, courteous service.
Quality Service
Sabrina Rosenberg-David, Mike's partner in life and business, will tell you that customers can feel confident that they will receive a high level of service. In fact, your satisfaction is guaranteed! With Mike's Locksmith you will experience stellar customer service. Mike's Locksmith offers quality, dedicated and honest service for residential, commercial, institutional and emergency lockout. Our workmanship is flawless.
Why Choose Us?
Our main focus is you, the customer. That is why we are always upfront about our fees; there are never any hidden costs. We provide personal service and work is always scheduled at your convenience. You can rest assured you will receive excellent, honest service.
---
MARKETING & PUBLIC RELATIONS
Potomac Social Solutions LLC
Daniel Button
none
Bethesda, MD 20814
Phone: (301) 501-0908
Email me!
Website:
https://potomac-solutions.com/
Member Since 2019
Send Referral
Print Referral Slip
---
MARKETING CONSULTANT
Select Business Marketing
Debbie DeChambeau
Gaithersburg, MD 20878
Phone: 301-996-2328
Email me!
Website:
https://www.selectbizmarketing.com
Member Since February 2019
Send Referral
Print Referral Slip
DO YOU NEED TO REACH MORE DECISION MAKERS?
Select Business Marketing works with companies to create a podcast that will reach decision makers, expand their online presence and generate more revenue.
We help sales professionals get in front of prospects and develop a system to stand out from the competition.
---
MATCHMAKING SERVICES
Leora Hoffman Associates
Leora Hoffman
PO Box 72
Garrett Park, MD 20896
Phone: 301-537-5266
Email me!
Website:
http://www.leorahoffman.com
Member Since October 2014
Send Referral
Print Referral Slip
With 30 years experience practicing law, Leora Hoffman founded Leora Hoffman Associates, an exclusive and extraordinarily personalized matchmaking service.


Why We're Successful
Hundreds of Happy Couples
Leora is different from other matchmakers.
Your personal quest for a partner becomes her quest. You have an on-going relationship with Leora herself. No computer-generated forms, no assistants, no chance selections from online dating services.
Leora's expertise has resulted in her firm's ability to build a unique pool of quality singles. You can benefit from her many years of experience matching compatible people.
Leora personally vets all applicants which offers safety for those who hire her. She also provides unique feedback, advice, and more!
Become A Member
Find Your True Love
For 12 months you select over a two year period, you will be matched with potentially compatible partners – in a safe, comfortable, confidential manner. Your relationship with Leora begins with a personal interview – discussing who you are and what you want and need in a mate. Leora facilitates meetings between you and people she selects for you – people who share similar interests, beliefs and goals.
Leora offers different levels of membership, which reflect the amount of time Leora invests in each client. Her referrals are not based on a quota, but rather on her philosophy of "quality over quantity.


It's All About Chemistry
Leora Has Devised A Unique Method To Match Members
Chemistry is something that can only be assessed face-to-face, rather than through photos, video, or e-mail. Leora has proven time and time again that a trusting, ongoing relationship with a knowledgeable advisor is by far the most effective way to find a compatible mate. There is simply no substitute for the personal touch... Call today for a confidential consultation: 301-537-5266.
---
MOVING & STORAGE
Town & Country Movers
Chris Plummer
7650 Rickenbacker Dr
Gaithersburg, MD 20879
Phone: 301-670-4600
Mobile: 301-370-7937
Email me!
Website:
http://www.townandcountrymovers.com
Member Since May 2017
Send Referral
Print Referral Slip
LOCAL & LONG DISTANCE
MARYLAND, VIRGINIA & DC MOVERS
"Let Our Family Move Your Family"
Town and Country Movers serves individuals and businesses in the Washington DC, Maryland and Virginia area and offers a wide range of services to meet the needs of all. We work to be the best full service moving and storage provider in the area, just as we did when we opened our doors in 1977.
Positive customer experiences form the foundation of a successful organization and we remember this at all times. In order to achieve this goal, we work with clients at every stage of the process to ensure complete satisfaction, as you become a part of our family when you choose to partner with us for your move. Our belief is that if customers were given a fair price, impeccable service, and their belongings were protected with care; they would recommend us to their family and friends.
---
NETWORKING TEAM MANAGEMENT
Team Network Corporation
Curt Kowalski
1 Research Ct #450
Rockville, MD 20850
Phone: 301-260-0060
Mobile: 301-370-5351
Email me!
Website:
http://www.teamnetwork.com
Member Since 1992
Send Referral
Print Referral Slip

Networking Business... with Pleasure!
Before there was any such thing as formal business networking clubs, Curt Kowalski founded the Team Network Corporation. He has been organizing and managing small business networking groups in Maryland, Virginia, and the Washington, D.C. Metro Area for 27 years.


Curt's knowledge and hands-on experience place him with the leading experts and authorities on the social dynamics of small business networking.


Curt currently helps manage 15 Team Networks in Maryland and Virginia with over 200 Team Network Members.
---
OFFICE & SUPPORT SERVICES
Intelligent Office - Rockville
Suzanne Sunshine
1 Research Ct #450
Rockville, MD 20850
Phone: 301-519-8000
Fax: 301-519-8005
Email me!
Website:
http://www.intelligentoffice.com
Member Since 2008
Send Referral
Print Referral Slip
No matter the size of your company, Intelligent Office of Rockville (shown above) offers customized and personalized services that can enhance your business. Our professional and affordable remote receptionists, virtual offices and Intelligent Assistants™ provide excellent support for Entrepreneurs, On-The-Go Professionals, International Businesses, Satellite Offices, and Home-Based Businesses.
In addition, our impressive corporate office facility features a pleasant atmosphere, large and small conference rooms, private offices, mailboxes, voicemail, plus phone and fax numbers with state-of-the art business phone reception. Please contact us to visit our Rockville office today!
Suzanne Sunshine is accountable for profitability and performance of both the Washington, DC and Rockville offices bringing in over 250 new clients generating in excess of $1.5 million in sales. Suzanne oversees programming of educational workshops as well as train and manage staff of nine administrators to support my efforts.
---
REAL ESTATE
Realtor RE/MAX Realty Group
Ann Marie Clements
9711 Washingtonian Blvd.
North Potomac, MD 20878
Phone: 301-921-2657
Mobile: 240-997-8654
Email me!
Member Since July 2015
Send Referral
Print Referral Slip

Whether you're relocating or Maryland is already your home, you need an agent who knows the diverse neighborhoods of Montgomery County.
My name is Ann Marie Clements, and I am a full time professional working to make your real estate experience exciting, enjoyable, and as hassle-free as possible! I work hard to earn your business. I offer prompt and personal service, devotion to your best interests, and years of Real Estate experience and I will smooth the road for you.
If you're relocating, my relocation package and personal attention will help you feel at home in no time! If you're buying, I will help you find the perfect home by communicating with you and keeping close tabs on this strong market. If you're selling, I provide an aggressive marketing strategy to move your property quickly.
---
REAL ESTATE
Remax Realty Centre
Kisha Martin-Burney
Silver Spring, MD 20906
Phone: 240-398-0173
Email me!
Website:
http://www.dmvrealestatediva.com/
Member Since Sept 2018
Send Referral
Print Referral Slip
Real Estate is my passion.
I've been Listing and Selling properties for 12 years. I have over 20 years experience in Sales, Marketing and Contract Negotiations.
Being a Native Washingtonian, I've watched the market change drastically from the 1970's until Present! I am excited about working with First Time Home Buyers every opportunity I get , the gratitude is seeing them happy in their new home. My Sellers always make me happy with my negotiation skills as I maximize their proceeds! My investors are also delighted with the deals that I negotiate for them as well!
---