Location
Date
Contact Info
Registration
Crown Area Connectors VIRTUAL ZOOM NETWORKING MEETING (CAC)
Virtual Networking ZOOM VIDEO CONFERENCE
Cyber Space
Gaithersburg MD 20878
August 13, 2020
Thursday
8:00 AM - 9:00 AM
Casey Aiken
301-351-9716
RSVP
Get Directions
Send event to a Friend

Crown Area Connectors VIRTUAL ZOOM NETWORKING (CAC)
Virtual Networking ZOOM VIDEO CONFERENCE
Cyber Space
Gaithersburg MD 20878
August 20, 2020
Thursday
8:00 AM - 9:00 AM
Casey Aiken
301-351-9716
RSVP
Get Directions
Send event to a Friend

Crown Area Connectors ZOOM NETWORKING (CAC)
Virtual Networking ZOOM VIDEO CONFERENCE
Cyber Space
Gaithersburg MD 20878
August 27, 2020
Thursday
8:00 AM - 9:00 AM
Casey Aiken
301-351-9716
RSVP
Get Directions
Send event to a Friend
Crown Area Connectors Roster
American Advisors Group

Capstar Commercial Realty

Compass Realty

Freedom Mortgage

G Petrov & Associates, LLC

LJY Solutions

Medallion Financial Group

Moses & Aiken LLC

Offit Kurman

Superior Electrical Service

Team Network Corporation

The Insurance Store
TOTAL TEAM SCORE CARD SCORE: 0 POINTS
ACCOUNTANT / CPA
G Petrov & Associates, LLC
George Petrov
8630 Fenton Street, Suite 600
Silver Spring, MD 20910
Phone: 301-562-1144
Fax: 301-562-4001
Email me!
Website:
http://www.petrovmycpa.com
Member Since 2017
Send Referral
Forward Profile URL
At G Petrov and Associates, we assist the needs of businesses, business owners, entrepreneurs, executives and families. We fully understand the financial and tax challenges that businesses face today and provides proactive advice and expert solutions to business owners and entrepreneurs, and we develops and implements comprehensive tax and financial strategies to assist the needs of businesses, families and individuals.
WE EVALUATE
Our team rigorously assesses, analyzes and evaluates customers' current financial and tax situation. Our advisers will gather relevant current and historic data, ask the right questions and review all facts and circumstances. We listen very carefully to customers and assist to identify their needs, goals, priorities and concerns.
WE ADVICE
Our advisors provide comprehensive advice and transparent guidance tailored to customers' financial needs and priorities. Our team extensively educates customers on pertinent tax and financial topics and always takes as much time as needed to address their questions.
WE SOLVE
We deliver sound and successful solutions to customers' tax and financial worries. Our team will implement proper tax and financial strategies and will meticulously monitor and evaluate progress.
---
ATTORNEY
Offit Kurman
James M. Hoffman, Esq.
4800 Montgomery Lane, Suite 900
Bethesda, MD 20814
Phone: 240-507-1710
Fax: 240-507-1735
Email me!
Website:
http://www.offitkurman.com
Member Since 1999
Send Referral
Forward Profile URL
My Tag Team: Steve Metz
The sign on our door reads "attorneys at law."
But, to our clients, we're much more.
We are our clients' most trusted legal advisors — the professionals who help them maximize and protect their business value and individual wealth. Many clients first sought our assistance with a single, pressing legal need. But, they continue to call on us for our unique blend of legal acumen, business knowledge, and total dedication to their satisfaction.
Offit Kurman is well positioned to meet the legal needs of dynamic businesses and the people who own and operate them. We are legal advocates who are expertS in all aspects of business law, real estate, estate planning, health care, labor and employment, estate and trust administration, construction law, commercial litigation, and asset protection.
JIM HOFFMAN'S FOCUS
James Hoffman is a corporate, bankruptcy and litigation attorney. Mr. Hoffman focuses his practice in the areas of representing various business types, particularly closely held businesses and also has a broad base of experience representing creditors, trustees and debtors in bankruptcy cases and litigation.
In his business practice, Mr. Hoffman represents businesses through their life cycles from creation, to formulating employment and shareholders agreements, creating contracts, collecting debts and closing the business through sale or liquidation. Mr. Hoffman has represented nine different Chapter 7 trustees, and several Chapter 11 trustees and receivers. Thus, he is "a lawyer's lawyer." He has been involved in handling a broad range of litigation before state courts, including disputes involving complex commercial litigation, breach of contract actions, and collection actions.
Trust. Knowledge. Confidence. In a partner, that's perfect.

---
BOOKKEEPING SVCS / QUICKBOOKS / PAYROLL
LJY Solutions
Leon Young
1507 Crawford Dr
Rockville, MD 20851
Mobile: 301-538-8286
Fax: 301-396-7292
Email me!
Website:
http://www.ljysolutions.com
Member Since February 2020
Send Referral
Forward Profile URL
Professional Bookkeeping Services
We take care off your books so you can spend time on what you do best!
Cost-Effective, Accurate & Efficient
At LJY, we understand that you have responsibilities other than managing your organization's books. We pride ourselves on providing you personalized, detailed services...the services you need to give your full attention to managing and growing your business.
Our comprehensive approach, knowledge, and experience will improve your company's financial well-being. Just a few of the priorities that we achieve are timely billing, collection, and decreasing costs. We also provide the financial data and tools you need to make informed, profitable decisions.
LJY was established in 2004 by Leon Young who brings over 30 years of accounting experience to Washington DC Metro area businesses, individuals, and non profits.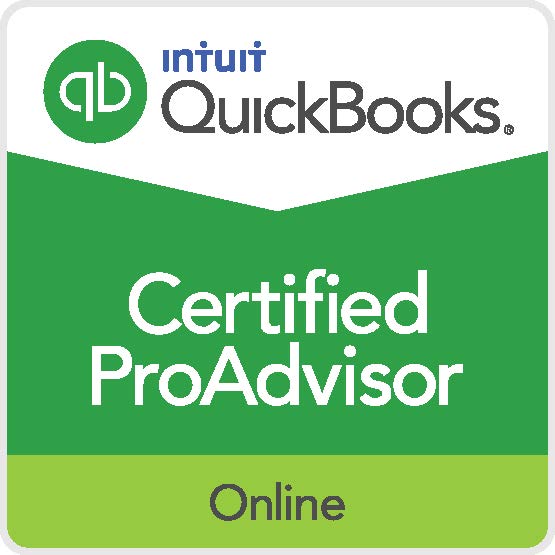 Accounting Software
Installation and maintenance of QuickBooks or other accounting software.
Professional Bookkeeping
* Bank, credit card and investments account reconciliations
* Payroll and related taxes
* Accounts receivable & accounts payable
* Fixed assets
Financial Reporting
* Chart of Accounts
* General Ledger
* Trial Balance
* Profit & Loss
* Balance Sheet
Interests
Music, golf and walking the dog.
---
ELECTRICIAN
Superior Electrical Service
Rich Edmands
10087 Tyler Court
Ijamsville, MD 21754
Phone: 301-371-3772
Email me!
Website:
http://www.superiorelectricalservice.com/
Member Since February 2020
Send Referral
Forward Profile URL
RELIABLE ELECTRICAL SERVICES
Superior Electrical Service is a third generation family owned business that has been providing electrical repairs and designs since 1992.
We offer customers comprehensive electrical services meeting all of their electrical needs and requirements. With over 20 years of experience, we offer innovative electrical design and execute electrical solutions that meet your needs.
Superior Electrical Service, LLC of Middletown, Maryland provides residential, commercial electrical services and lite industrial electrical services to the Central Maryland area, including Montgomery, Frederick, and Howard Counties, Maryland.
Residential Electrical Services
* Interior lighting specialists
* Exterior lighting - patios, walkways, porches, gardens, pools
* Ceiling, Attic & Exhaust Fans
* Home Theaters & Media Centers - installation
* A/C wall & baseboard heat
* General electrical repairs
Commercial Electrical Services
Tenant Fit-up & Build – Outs
From corner stores to advanced factories to industrial complexes, we are the area's most trusted master electricians. Our years of experience include new retail construction, relocation and build outs. We routinely provide these commerical electrial services to businesses in Maryland.
* Power circuitry and wiring
* Phone wiring
* Data wiring
* Lighting
* Security systems
* Fire alarms
* And more!
---
FINANCIAL PLANNING / INVESTMENT ADVISOR
Medallion Financial Group
Laura Stohlman, CFP, CEP, ChFEBC, RFC
13 East Deer Park Road
Gaithersburg, MD 20877
Phone: 301-990-9704 Ext.212
Fax: 301-975-9505
Email me!
Website:
http://www.medalliongroup.com
Member Since 2004
Send Referral
Forward Profile URL
My Tag Team: Rich Edmands
My Mission is to Empower You and Your Family to Live out your dreams by taking Charge of your Financial Future.
Laura's dedication to putting her client's first, pursuing their best interest and making a difference in their lives began over 35 years ago.
As an independent financial advisor, she helps her clients to achieve their personal and financial goals through money management or insurance as needed. She is a published author of Navigating Your Federal Benefits, designed specifically for Government employees.
Laura's faith give her her passion for serving her clients and her community believing what it says in Colossians 3:23 "Whatever you do, work at it with all your heart, as working for the Lord, not for human masters," — She also works with community outreach programs, enjoys ballroom dancing and fishing.
All information herein has been prepared solely for informational purposes, and it is not an offer to buy or sell or a solicitation of an offer to buy or sell any security or instrument or to participate in any particular trading strategy.
Securities offered through SECURITIES SERVICE NETWORK, Inc., Member FINRA/SIPC. Fee-based advisory services offered through SSN Advisory, Inc., a registered investment advisor. Medallion Financial Group and SSN are separate and unrelated companies.
---
INSURANCE
The Insurance Store
Lynn Fishman
622 Hungerford Dr #1
Rockville, MD 20850
Phone: 301-279-5505
Fax: 301-279-5508
Email me!
Website:
http://www.MyInsuranceStore.us
Member Since 2007
Send Referral
Forward Profile URL

The Insurance Store...
has been insuring the needs of residents of the Washington metropolitan area since 1979. The agency's staff is dedicated to providing the best possible insurance protection at the lowest possible cost.
Services
The Insurance Store proudly protects you and what matters most to you. The home you live in, the automobile you drive, the business you've built, the life you live. All deserve protection. Insure them with The Insurance Store and experience the ease of mind that comes in knowing they're secure.
· Auto Insurance
· Business Insurance
· Home Insurance
· Life Insurance
---
MORTGAGE SERVICES
Freedom Mortgage
Charles Miller
6000 Executive Blvd., #405
North Bethesda, MD 20852
Phone: 240-676-7686
Email me!
Website:
http://www.freedommortgage.com/Charlie-miller
Member Since July 2017
Send Referral
Forward Profile URL
Our goal is to help people obtain Financial Freedom via the use of Mortgage Lending.

We strive to be the absolute Best in the industry and continually learn and improve to ensure we are the greatest resource for our customers and referral partners.

We 'have your back' and pride ourselves on doing the right thing to make sure we all come out on top.
When looking for home financing, it's important to find a company that specializes in mortgages above all else, and can address your particular home buying or refinancing needs, regardless of your unique circumstances.
Freedom Mortgage is dedicated to fostering homeownership across America. We are particularly focused on helping our service men and women achieve the American dream of home ownership. And, we'll help you use your home for better living in every stage of life.
Whether you are buying your first home or your forever home.
* We are proud to be a top national mortgage provider
* We are proud to be a strong leader in government-insured lending
* We are honored to be a leading VA lender in the USA*
* For more than 25 years, we have helped veterans and military service men and women
* We are licensed in all 50 states, the District of Columbia, Puerto Rico and the Virgin Islands
---
MORTGAGE SERVICES (Reverse)
American Advisors Group
Tony Miller
13706 Mount Prospect Drive
Rockville, MD 20850
Phone: 301-252-2121
Email me!
Website:
https://www.aag.com/articles/
Member Since October 2017
Send Referral
Forward Profile URL
It gives me great satisfaction to show people how an FHA-insured* loan option could help them live with more financial flexibility and peace of mind. Designed specifically for homeowners, and homebuyers, age 62 and older.
A Fresh Perspective on Financing
Most Americans looking for some sort of financing seek "traditional" tools like mortgages, home equity loans, personal loans, car loans and credit cards. But — if you're 62 or older, you have access to special financing that can better suit your needs now and in the future: It's called a Home Equity Conversion Mortgage (HECM).
Whether you're retired, about to retire, working part-time or still working — this is a versatile tool to help you retire smart! You can better manage your monthly cash flow with its unique flexible payment feature; set up a "standby" line of credit to help fund unforeseen expenses; and/or consolidate debts such as high-interest credit cards, car loans and personal loans into one loan that reduces your monthly bills. You can even utilize and FHA insured HECM/Reverse Mortgage to purchase a new home.
Feel free to contact me, anytime. It's my honor to have the opportunity to educate and guide you, and your referrals, who may have questions about today's FHA Insured Reverse Mortgage.
* This material has not been reviewed, approved or issued by HUD, FHA or any government agency. The company is not affiliated with or acting on behalf of or at the direction of HUD/FHA or any other government agency.
Interests
I enjoy golf and spending time with my 3 sons. Watching live CAPS games are great and I enjoy all the DC Sports teams.
---
NETWORKING GROUP
Team Network Corporation
Curt Kowalski
1 Research Ct #450
Rockville, MD 20850
Phone: 301-260-0060
Mobile: 301-370-5351
Email me!
Website:
http://www.teamnetwork.com
Member Since 1992
Send Referral
Forward Profile URL


Networking Business... with Pleasure!
Before there was any such thing as formal business networking clubs, Curt Kowalski founded the Team Network Corporation. He has been organizing and managing small business networking groups in Maryland, Virginia, and the Washington, D.C. Metro Area for over 25 years.


Curt is well known for his motivational skills, enthusiastic attitude, and ability to make things happen. He is the "go-to guy" for anyone looking for help or a referral of a quality local business in the Washington Metro Area.
---
REAL ESTATE
Compass Realty
Ann Marie Clements
North Potomac, MD 20878
Phone: 240-997-8654
Email me!
Member Since 07202015
Send Referral
Forward Profile URL
Whether you're relocating or Maryland is already your home, you need an agent who knows the diverse neighborhoods of Montgomery County.
My name is Ann Marie Clements, and I am a full time professional working to make your real estate experience exciting, enjoyable, and as hassle-free as possible! I work hard to earn your business. I offer prompt and personal service, devotion to your best interests, and years of Real Estate experience and I will smooth the road for you.
If you're relocating, my relocation package and personal attention will help you feel at home in no time! If you're buying, I will help you find the perfect home by communicating with you and keeping close tabs on this strong market. If you're selling, I provide an aggressive marketing strategy to move your property quickly.
---
REAL ESTATE (Commercial)
Capstar Commercial Realty
Scott Friedman
438 N Frederick Avenue, #450
Gaithersburg, MD 20977
Phone: 301-466-4400
Email me!
Website:
http://www.CapStarco.com
Member Since July 2020
Send Referral
Forward Profile URL
CapStar Commercial Realty has expertise in commercial property leasing, tenant representation, property management, investment sales, business acquisition, business valuation, risk management, market research and analysis.
Founded in 1994, we began as a small business acquisition and real estate firm. Today, we are one of the fastest growing commercial real estate firms in the Washington-Baltimore Metropolitan area, and we are now one of the largest business acquisition firms on the East Coast.
Our business philosophy is to fulfill our clients' requirements with ultimate integrity, flexibility and creativity. Our broker team is known for its beyond-business-hours accommodation, and its ability to serve a full spectrum of international clients with their native language needs. With our state-of-the-art technology, unparalleled local market knowledge, and our top notch professional staff, we are looking forward to the continued real estate evolution in the next millenium.
As your Commercial Reeal Estate Representative, Scott Friedman believes:
* We are all in this thing together.
* Landlords and tenants should think of themselves as partners.
* We can achieve much more in life together by supporting others.
* We can all continue to grow and get BETTER in all aspects of our lives.
---
REAL ESTATE SETTLEMENTS
Moses & Aiken LLC
Casey Aiken
11300 Rockville Pike
Rockville, MD 20852
Phone: 301-468-0080 Ext. 2
Email me!
Website:
http://mosesaiken-law.com/
Member Since 07/21/2017
Send Referral
Forward Profile URL
My Tag Team: Leon Young
Moses & Aiken, LLC located in Rockville, Maryland, is a law firm that represents established and emerging businesses, commercial property owners, property developers, and individuals throughout the Washington, D.C. metropolitan area.
A full-service law firm which offers experienced and cost-effective representation in the following areas; comprehensive real estate services, business law services, and estate planning and administration.
---