Montgomery County Rockville Roster
Barter Systems, Inc.

Brock Insurance Services, Inc.

Cabi Stylist

HillTop Gardens

Insurance Group Plus

Jacob's Autorama

Launch Workplaces

Leora Hoffman Associates

MV Financial

Our Gift Biz

Sandy Spring Bank

Shulman Rogers Settlements

Snyder Cohn

Stein Sperling Bennett De Jong Driscoll P.C.

SunTrust Mortgage

Team Network Corporation

Turning Point Real Estate
TOTAL TEAM SCORE CARD SCORE: 0 POINTS
ACCOUNTANT / CPA
Snyder Cohn
Sabeen Kahn
11200 Rockville Pike, Suite 415
North Bethesda, MD 20852
Phone: 301-652-6700
Mobile: 202-509-6066
Email me!
Website:
http://www.snydercohn.com
Member Since November 2019
Send Referral
Print Referral Slip


Snyder Cohn: A Legacy of Success
Snyder Cohn is a 70-person CPA and business advisory firm, founded in 1927 and specializing in serving business owners and executives of businesses and not-for-profit organizations in the Washington, D.C. metro area. Snyder Cohn has national and global reach through its affiliation with BKR International, a worldwide network of top accounting firms.
Snyder Cohn provides a range of accounting services, including compliance, tax, audit and financial statement services. Additionally, we have dedicated divisions that specialize in medical practice consulting, retirement plan administration and outsourced accounting.
Our clients include start-up and small, and medium-sized business, as well as those with revenues in the hundreds of millions of dollars.
In terms of not-for-profits, we engage with associations and charitable organizations with annual budgets between $1 million and $100 million.
More than Just Numbers
Snyder Cohn also serves as an advisor to business owners and executives at critical junctures such as business formation, financing and organizational or ownership changes, including mergers, acquisitions, liquidation or leadership succession.
Snyder Cohn acts with integrity, objectivity, due professional care, and a genuine interest in serving the collective community of people and institutions who rely on our services.
Meet Team Member Sabeen Kahn
I am a Supervising Senior Accountant and manage the Outsourced accounting needs for clients with revenue up to 20 million.
My clients range from a variety of industries such as: Healthcare, Lobbyists, Nonprofits, Construction, Fitness, Estates, Real Estate, etc.

I have many years of experience in the preparation and supervising the preparation of all the following:
* Month End & Year End Close
* Monthly Financial Statements
* Budgets & Forecasts for Clients
* Accounts Payable
* Accounts Receivable
* Payroll processing & Payroll tax filing for State & Federal SUTA, FUTA, 941
* Annual 1099 filing
* Workers Compensation Audits
* Annual fiscal audit work paper preparation & audit support

Other specialties include:

• Quick Books new company account setup
• Quick Books Conversions from QBDT to QBOL
• Full client support in cleanup of books, classing business segments, budgeting, analysis
• Quick Books training
---
ATTORNEY
Stein Sperling Bennett De Jong Driscoll P.C.
Micah Bonaviri
11 North Washington Street, Suite 620
Rockville, MD 20850
Phone: 301-838-3235
Email me!
Website:
https://www.steinsperling.com/
Member Since October 2017
Send Referral
Print Referral Slip
I work closely with my clients to achieve their goals, producing estate plans they can understand and count on to meet their needs.
Building relationships and understanding each client's goals and objectives defines my approach to handling estate planning matters. I use my knowledge of legal and tax issues to instill confidence in my clients, while quickly establishing their level of comfort with me. I guide individuals and families as they consider:
Wealth preservation;

Succession planning;

Charitable gift planning techniques;

Planning for incapacity;

Asset protection for young children; and

Appointing guardians
I also assist with estate and trust administration.
Interests
I enjoy scuba diving and I am an avid Boston Red Sox fan.
---
AUTO & TRUCK REPAIR
Jacob's Autorama
Jacob Schneider
107 N. Stonestreet Ave.
Rockville, MD 20850
Phone: 301-340-1488
Email me!
Website:
http://www.jacobsautorama.com
Member Since 2009
Send Referral
Print Referral Slip
We Can Fix your Car or Truck Quickly & Efficiently...Guaranteed!
We provide general automotive service and repair
We service all vehicles, large and small (from Compact to 1T Truck)
Domestic, European and Asian cars
We offer computerized diagnostics
Emergency services
Flexible hours
MD Inspection Station
MD Certified Repair Center
Extended Warranties Honored
Why waste time and money at the dealer? We can perform ALL Factory Recommended maintenance and service, and we honor your extended warranty contracts.
OUR AUTOMOTIVE SERVICES INCLUDE:
Four Wheel Alignment
Tire Rotation and Balance
Brake Service (front or rear) DISC /DRUM
Brake Fluid Flush and Change
3,000 Mi. Quick Lube, Oil Service
Complete Cooling System Service
Air Conditioner Service
Check Engine Light Diagnostics
Maintenance, Replace Spark Plugs
Complete Automatic Transmission Service
Induction System Cleaning
Power Steering Fluid Service
And Many Other Services
---
BANK
Sandy Spring Bank
Lavinia Fernandes
611 Rockville Pike
Rockville, MD 20852
Phone: 301 774 6400 x 6436
Email me!
Website:
http://www.sandyspringbank.com
Member Since July 2018
Send Referral
Print Referral Slip
Receive the Exceptional Personal Service You Deserve
Since being founded in 1868, Sandy Spring Bank has been dedicated to providing exceptional service to our clients. We have assisted people throughout the mid-Atlantic region for generations; helping them manage their financial needs, buy homes and build businesses.
In addition to being the oldest independent Maryland-based bank, Sandy Spring Bank has a long history of actively and enthusiastically supporting the communities we serve. The Bank is a leader in sponsoring events to raise money for charity, and in supporting local hospitals, museums and the arts. With our in-school banks, we have also made an ongoing commitment to educating children about handling money and the importance of saving. All of us are proud to do our part to make each community we serve better places to live, work and raise a family.
We provide the friendly service and personal attention you deserve, and our heritage as a community bank is reflected in the way we do business. Decisions and policies that affect our clients are made by people who live here and understand the communities and businesses we serve. Sandy Spring Bank is also large enough to provide the most advanced banking products and services available from any financial institution. Understanding the needs and goals of our clients through a truly personal banking relationship is something for which we are known, and in which we take pride.
Sandy Spring Bank provides a full line of financial services through a network of 43 community offices in Maryland and Northern Virginia. Our clients also have surcharge-free access to their money at more than 32,000 ATM locations through the nationwide "Allpoint Network". We also provide automated and in-person telephone banking, and sophisticated online banking products for individuals and businesses.
Member FDIC - An Equal Housing Lender
---
BARTER NETWORK
Barter Systems, Inc.
Perry Constantinides
3717 Decatur Ave
Kensington, MD 20895
Phone: (301) 949-4900
Fax: (301) 949-0142
Email me!
Website:
http://www.bartersys.com
Member Since December 2015
Send Referral
Print Referral Slip
Get the Products and Services You Need Without Spending Any of Your Hard-Earned Cash.
To Learn How To Put Barter To Work For You
Give Us A Call At (301) 949-4900 Today
Did you know that the age-old practice of barter continues to contribute to billions of dollars in commercial transactions each year? In todays challenging economic environment, business owners are realizing that conserving their cash is a smart and necessary way to protect the future growth of their company.

Instead of purchasing the items you need or want with cash, joining an established barter trade exchange gives you the ability to make these purchases with trade dollars that have been earned by selling your companys product or service specialty or excess inventory or production capacity to other active barter members.
---
CLOTHING (Women's Fashion)
Cabi Stylist
Robin Sorkin
5505 Mohican Road
Bethesda, MD 20816
Phone: 202-368-7078
Email me!
Website:
http://www.robinsorkin.cabionline.com
Member Since 2016
Send Referral
Print Referral Slip
From 12 founding women to thousands of Stylists today, cabi is revolutionizing the way women shop and work through its unique Fashion Experience and Career Opportunity.
By bringing a uniquely styled clothing line to a home setting, women receive an opportunity to hear about the hottest trends, and discover their true personal style in the company of close friends.
Our trained cabi Stylists transform that looming question of "What do I wear?" into an occasion to enter one's closet with a sense of boldness, confidence, and even fun.
Our customers build functional wardrobes, while at the same time, supporting a woman as she builds a substantial career.


Connect with cabi by exploring our women's clothing collection, staying up to date on the latest styles, or learning how to host a cabi Fashion Experience!
---
FINANCIAL PLANNING / INVESTMENT ADVISOR
MV Financial
Anabel Quintero
4520 East West Highway, Suite 400
Bethesda, MD 20814-3353
Phone: 301-656-6545
Fax: 301-656-2722
Email me!
Website:
http://www.mvfinancial.com
Member Since 2008
Send Referral
Print Referral Slip


MV Financial
We are committed to provide unparalleled service, uncommon thinking and uncompromising standards in delivering investment management strategies and solutions tailored to the unique circumstances of each and every client.
Your own personal, holistic financial plan is one of the most important privileges available today exclusively to wealthy people. It will help you transform your vision of your future into a living reality that will ensure your current lifestyle, your retirement needs and your legacy. In so doing, it will provide you and your family with the confidence and peace of mind you need to live as you wish, free from financial worry and concerns.
MV Finacial is currently handling the total wealth management for thousands of successful individuals, families and corporations. The value of our offerings and our committment to our clients has made our growth strong and consistant.
Please call Anabel today and let MV Financial be a part of your financial success story.
Se habla espanol
---
GIFTS (Baskets / Corporate & Personal)
Our Gift Biz
Becky Briggs
303 Potomac Street
Rockville, MD 20850
Phone: 240-406-8701
Mobile: 804-516-9103
Fax: 301-560-8974
Email me!
Website:
http://ourgiftbiz.com/
Member Since 2010
Send Referral
Print Referral Slip
My Tag Team: Andres Negro
I am Becky Briggs. After a 20-year career with an international consulting firm, I transitioned to the next step in my journey; to follow my entrepreneurial passion. I recognized that busy professionals discovered that they did not have the time, energy, or ideas when it was time to find gifts for clients or loved ones.
I founded Our Gift Biz, a boutique gift business, to fill a void in the gift industry and to simplify the process of gift-giving. I understood I had a talent for making this task easy and seamless for them. My company thrives as gift central to hundreds of companies, organizations, and individuals that need something unique without the added hassle of locating, designing, wrapping, and presenting it.

For 18 years, we provided thoughtful and extraordinary gift selections to our clients where refinement, style, and expertise proved those are the fundamental components of our mastery in the gift-giving industry.

Our success focuses on merely two talents; researching the perfect gift, "The Science," and ensuring that the gift makes an impact, "The Art."

We learn about the recipient, as well as the giver and incorporate what we studied into a custom design and create a memorable gift!

Quality and satisfaction are the hallmarks of Our Gift Biz!

Our innovative and creative art is unmistakable in every aspect of what we do. We are copiously conscious about selecting high-quality lines of gifts, and gourmet foods. Our Gift Biz' exceptional staff is sensitive to the conservation and the global footprint of our planet by using tulle and not plastics in our designs. Consideration of every detail adds a touch of elegance and exerts the intention to a higher caliber. We collaborate with artists who personalize items for us.

I invite you to take a moment and peruse our website at ourgiftbiz.com. Next, connect with our gift concierges by calling us at (240) 406-8701 to see how we can accommodate you.
Interests
Gift-Giving, eCommerce, Client Relations, Client Retention, Client Appreciation, New Business, Incentives, Giftology, Gifting, Baskets, Gifts, Shopping, Art of Appreciation, Awards Program, Best Closing Gifts for Buyers, Build Customer Loyalty, Business Gifts, Corporate Gifts, Corporate Gift Baskets, Corporate Gift Programs, Client Retention Gifts, Closing Gifts, Closing Gifts Clients Love, Competitive Advantage, Creative Corporate Gifts, Customized Gifts, Customized Gift Baskets, Employee Gifts, Executive Gifts, Executive Gift Baskets, Fruit and Cheese Baskets, Gourmet Gifts, Gourmet Gift Baskets, Holiday Gifts, Holiday Gift Baskets, Perfect Gift Baskets, Learning the Art of Appreciation, Loyalty Gifts, Newborn Gifts, Realistic Budget, Realtor House-Warming Gifts, Perfect Gift Every Time, Perfect Gift Basket, Sympathy Gift Baskets, Unique Business Gifts, Unique Corporate Gifts, Boutique Gifts, Gift Central, Gift Industry, Extraordinary Gifts, Personalized Gift Notes in Calligraphy Pen, Custom Designed Gifts, Gourmet Foods, High-Quality Gifts, Thoughtful Gifts, Sophisticated Gifts, Environmentally Friendly Gifts, Refined Gift-Giving, Cultivating B2B Relationships, Maintaining B2B Relationships, Brand Identity, Corporate Discounts, Customer Satisfaction, Storytellers, Employee Assets, Client Importance, Hospitality, Retail, Nonprofits, Small Business, Marketing Strategy, Business Development, Sales, Event Planning, Corporate Events, Weddings, Public Relations, Event Management, Gift Strategies, Marketing Event Planning, Selling, Appreciation, Recognition Awards, Client Retention Programs, Service Awards, Long Term Relationships.
---
INSURANCE
Brock Insurance Services, Inc.
Jamie Brock, CIC
6412 Bells Mill Rd.
Bethesda, MD 20817
Phone: 301-564-3630
Email me!
Website:
http://www.brock4insurance.com
Member Since 03/01/13
Send Referral
Print Referral Slip
Your Family of Independent Insurance Agents in Bethesda, MD
Personalized Support and Protection for All that Matters Most
Brock Insurance Services, based in Bethesda, MD builds close client relationships, not merely a growing list of "accounts." Our family of independent, caring agents partners with you, helping you shop the highest-value providers, plans, and packages for the lowest possible price!
We do not offer our clients cookie-cutter solutions. Our family of insurance experts knows the subtle differences among risks and offerings. We take the time to carefully review and design customized, creative solutions, tailored to your personal, life, and/or business (commercial) insurance needs, affording you the best possible protection.
Jamie Brock knew from the start that insurance was the industry for me. In record time, I rose from my very first position as receptionist to Customer Service Representative, and then moved in an accelerated fashion to Customer Service Representative, first in Personal and then Commercial Lines Insurance. I earned my professional certification designation of Certified Insurance Counselor (CIC) in 2001.
My most exciting moment came when my husband, Peter and I launched Brock Insurance Services, our independent insurance agency in Bethesda, Maryland.
---
INSURANCE (Health)
Insurance Group Plus
Jane Steinberg
Rockville, MD 20850
Phone: 800-829-0272
Mobile: 301-526-5050
Fax: 888-636-1358
Email me!
Member Since 06/2008
Send Referral
Print Referral Slip


Insurance Group Plus serves the needs of businesses and individuals.
Health insurance

Life insurance

Dental insurance

Ancillary benefit designs
Attention to detail and the firm commitment to stellar service is what sets Insurance Group Plus apart.
Jane Steinberg, the principal, has dedicated herself for the last 20 years to the insurance field and assists in both the implementation and on-going service needs of organizations.
Plan design is crafted after the client's goals and objectives have been outlined. Once the plans are in place, Insurance Group Plus provides the HR function for employers; informing new hires of the benefits and ensuring proper enrollment, termination and day-to-day service needs. As part of the commitment to plan design, Insurance Group Plus has been involved with the Maryland Health Insurance Partnership program, a premium subsidy program with the state providing benefits to companies who meet the criteria for assistance.
Please contact us to learn how we can assist your organization's

benefit needs.
---
LANDSCAPING (Outdoor & Indoor)
HillTop Gardens
Susan Bell
315 Oak Knoll Terrace
Rockville, MD 20850
Phone: 301-536-5328
Fax: 240-238-9850
Email me!
Website:
http://www.SusanBellDesign.com
Member Since 2010
Send Referral
Print Referral Slip
Landscaping is an investment that increases the beauty, livability, and value of your home.


However, not many people have the time or patience to keep their gardens in tip-top shape. HillTop Gardens is here to help. If you have always wanted a garden that stands out from all the rest, but don't have the expertise to do it yourself, you need look no further. Our experienced crews can do the work for you.


Services include:
Landscape Design and Consultation

Plant Installation

Gardening and Maintenance

Hand Pruning Trees and Shrubs

Custom Containers and Seasonal Plantings

Grading and Drainage Improvements

Walks, Patios and Retaining Walls

Custom Arbors and Trellises

Market Ready Exterior Renovations

And more!
For your protection, we are bonded and insured to provide landscape services in Maryland (MHIC License #94438) and Washington DC (License #66007590).
Interests
Univ of MD Montgomery County Extension Master Gardener volunteer since 2001 * teach landscape design and horticulture through Master Gardener Speakers Bureau * Fallsgrove Community Garden Board * Volunteer helping raise service dogs for our veterans at Hero Dogs, Inc.* Family tree research with Ancestry.com
---
MATCHMAKING SERVICES
Leora Hoffman Associates
Leora Hoffman
PO Box 72
Garrett Park, MD 20896
Phone: 301-537-5266
Fax: 301-365-0686
Email me!
Website:
http://www.leorahoffman.com
Member Since October 2014
Send Referral
Print Referral Slip
With 30 years experience practicing law, Leora Hoffman founded Leora Hoffman Associates, an exclusive and extraordinarily personalized matchmaking service.


Why We're Successful
Hundreds of Happy Couples
Leora is different from other matchmakers.
Your personal quest for a partner becomes her quest. You have an on-going relationship with Leora herself. No computer-generated forms, no assistants, no chance selections from online dating services.
Leora's expertise has resulted in her firm's ability to build a unique pool of quality singles. You can benefit from her many years of experience matching compatible people.
Leora personally vets all applicants which offers safety for those who hire her. She also provides unique feedback, advice, and more!
Become A Member
Find Your True Love
For 12 months you select over a two year period, you will be matched with potentially compatible partners – in a safe, comfortable, confidential manner. Your relationship with Leora begins with a personal interview – discussing who you are and what you want and need in a mate. Leora facilitates meetings between you and people she selects for you – people who share similar interests, beliefs and goals.
Leora offers different levels of membership, which reflect the amount of time Leora invests in each client. Her referrals are not based on a quota, but rather on her philosophy of "quality over quantity.


It's All About Chemistry
Leora Has Devised A Unique Method To Match Members
Chemistry is something that can only be assessed face-to-face, rather than through photos, video, or e-mail. Leora has proven time and time again that a trusting, ongoing relationship with a knowledgeable advisor is by far the most effective way to find a compatible mate. There is simply no substitute for the personal touch... Call today for a confidential consultation: 301-537-5266.
---
MORTGAGE SERVICES
SunTrust Mortgage
Craig Bricker; NMLSR #1071232
1445 Research Blvd. Suite 225
Rockville, MD 20850
Phone: 301-517-5307
Mobile: 301-580-6363
Email me!
Website:
http://www.Suntrust.com/Craig.Bricker
Member Since Sept 2018
Send Referral
Print Referral Slip
Rest easy. You've got someone on your side.
At SunTrust Mortgage, we take home mortgages personally. That's why you'll find a knowledgeable person readily available to answer your questions and ease your concerns as you go through the home loan process.
We want to make absolutely sure you get the mortgage that's right for you, so we talk to you about it – face-to-face at a branch and over the phone. Our process is all about you, and helping you feel good about the loan you're getting. Who knew conversation could make things so much easier?
Craig Bricker has helped many people achieve their goal of homeownership. Whether you are a first-time home buyer or refinancing an existing loan, Craig has a solid understanding of the local real estate market and what it takes to close your loan with efficiency and expertise.
Craig specializes in serving the mortgage financing needs of licensed medical physicians or dentists. For more information on The Doctor Loan Program, click on the website address above and then click on the Doctor link, located on the bottom right.

Whether you want to buy a house, build your dream home or refinance your existing mortgage, we can help you find the financing solution that's right for you. Craig has experience in all types of loan programs and is always available to help you with your mortgage needs. A proven mortgage professional, his attention to detail will make your mortgage process run smoothly and easily.
Interests
Playing Golf, Live Music, Creating Memories with the Family, Watching or better yet, attending Baseball or Hockey games.
---
NETWORKING TEAM MANAGEMENT
Team Network Corporation
Curt Kowalski
1 Research Ct #450
Rockville, MD 20850
Phone: 301-260-0060
Mobile: 301-370-5351
Email me!
Website:
http://www.teamnetwork.com
Member Since 1998
Send Referral
Print Referral Slip
My Tag Team: Harold Springer


Networking Business... with Pleasure!
Before there was any such thing as formal business networking clubs, Curt Kowalski founded the Team Network Corporation. He has been organizing and managing small business networking groups in Maryland, Virginia, and the Washington, D.C. Metro Area for 27 years.

Curt's knowledge and hands-on experience place him with the leading experts and authorities on the social dynamics of small business networking.

Curt currently manages 15 Team Networks in Maryland, Virginia and Washington, DC with over 200 Team Network Members.

Curt is well known in the industry for his motivational skills, enthusiastic attitude, and ability to make things happen. He is the "go-to guy" for anyone looking for a referral of a quality local business in the Washington Metro Area. He has also been praised by local Chambers of Commerce and other groups for his, informative, practical, and immediately useful business networking seminars and workshops.


Interested in learning why becoming a member of Team Network is a smart investment for you and your business? Call Team Network at 301-260-0060 or click here to submit your company contact information online. You will be contacted soon.
Interests
Live music and most sports including playing baseball, tennis, golf and others. Nature and the great outdoors, and I have a particular interest in bird-watching.
---
OFFICE & CONFERENCE SPACE (Virtual)
Launch Workplaces
Karen Kalantzis
9841 Washingtonian Blvd, #200
Rockville, MD 20850
Phone: 301.232.3301
Mobile: 240-271-4346
Email me!
Website:
http://launchworkplaces.com/gaithersburg
Member Since September 2016
Send Referral
Print Referral Slip
Find Your Perfect Balance at Launch Gaithersburg
Launch Gaithersburg is where business meets pleasure, 24/7.
Being situated in the heart of Rio Washingtonian Center, you can take clients to one of 50 highly acclaimed restaurants or hops. Entertainment is never comprised with an AMC/ Loews Cinema, painting and music studios and public art all around.
Occupying space in a Brick Companies building, Launch Workplaces inspires through the modern office space design. After hours of hard work, the lakefront view is serene and relaxing. Being just 12 miles northwest of Washington, D.C and just off I-270 & ICC MD 200, we are the perfect place for you to work, live and play.
24 Hour Access We know work can be a mess, so to maximize your company's productivity, our building is open 24 hours a day, 7 days a week.
Complimentary tea, coffee, soft drinks
Internet in today's workplace is a must, so here at Launch we make sure that you and your company are connected to a fast, reliable wireless network at all times.
Business address with mail & package handling
Whether it be copying, scanning, or copying, Launch has everything you need to ensure your company's productivity.
Weekly networking events and workshops to build meaningful relationships and expand your business.
Community of freelancers, small businesses, startups & entrepreneurs.
Kitchen with complimentary tea, coffee, and soft drinks available just for you and your business to stay hydrated and relaxed.
---
REAL ESTATE
Turning Point Real Estate
Patrick Smith
4 Nocturne Court
Rockville, MD 20850
Phone: 202-255-4704
Email me!
Website:
http://www.patricksmithrealestate.com
Member Since July 2018
Send Referral
Print Referral Slip
Patrick Smith is licensed in Maryland, Virginia and DC and brings 25 years of sales and business experience to the table.
Patrick has built a foundation of loyal customers and friends who appreciate his dedication, knowledge, reliability, and effective "get it done" attitude. He naturally gravitated toward residential real estate so he can work one-on-one with clients. He uses his vast community knowledge and large personal and professional networks to help clients find their best real estate solutions. His true customer-first philosophy is evident by the number of repeat customers and referrals he enjoys.
Whether you're ready to buy or sell or simply have a question, please don't hesitate to call Patrick...together, you'll make a great team.
---
REAL ESTATE SETTLEMENTS
Shulman Rogers Settlements
Marc Lipman
12505 Park Potomac Ave, 6th Floor
Potomac, MD 20854
Phone: 301-231-0953
Mobile: 703-472-9957
Fax: 240-238-9413
Email me!
Website:
http://www.ShulmanRogersSettlements.com
Member Since 3-12
Send Referral
Print Referral Slip
Mr. Lipman is a member of the Firm's Residential Real Estate Settlements, Commercial Real Estate, and Title Dispute Resolution groups.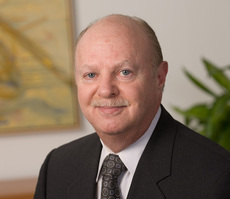 Marc's residential and commercial practice concentrates primarily on representing buyers, sellers, and lenders in the acquisition, sale and financing of real property. Mr. Lipman also represents lenders and borrowers in resolving problem loans, including commercial and consumer loan workouts, and title dispute matters. He is a licensed title insurance agent for several national title insurance underwriters.

As a member of Shulman Rogers' Commercial Real Estate Group, this part of his practice concentrates on large scale real estate transactions, particularly commercial and residential land development acquisitions (including builder/developer acquisitions).

As part of the national builder division at Shulman Rogers, Mr. Lipman prepares complex land purchase agreements, assignment and assumption agreements, modification agreements and termination agreements in connection with the acquisition of property for the Firm's national builder/developer clients. He also reviews title and abstract reports, acquisition and permanent financing documents, subordination agreements and other documents ancillary to the acquisition and development of large-scale residential and commercial real estate projects.
Mr. Lipman has extensive experience in residential and commercial closing transactions, including financing, title examinations, and complex title insurance and underwriting matters.

Seminars & Speaking Engagements
Instructor - Northern Virginia Association of Realtors, Continuing Education
Instructor - Granite Mortgage Corporation, Loan Officer Training Program
Featured Speaker - Half-Moon Seminars, Mechanics of a Real Estate Closing/Title Examination/Clearing Title Problems and Objections
Lecturer - REMAX Affiliates, Seminars for New Homebuyers
Professional & Community Affiliations
Virginia State Bar - Real Property Section
Fairfax County Bar Association - Real Property Section
Montgomery County Bar Association - Real Property Section
Greater Capital Area Association of Realtors
---