Classified Ads
04/07/21 03:58 PM
Category: Promoting An Event
Posted by:
Sharon Sobel of Picture This Video
YouTube Channel Launch Boot Camp starts TODAY!
Thursday- April 8th- for six weeks.
Launch your own YouTube channel, RE-LAUNCH a channel (this time, with FEELING!) by using the guidance and doing the homework in our bootcamp.
You'll get help developing content ideas, and after six weeks, you'll have five videos already done. You'll have subscribers too! And watch time before you've publicly launched a single video.
After completing our bootcamp, you'll have a process to be able to keep it up so that you can utilize the second largest search engine in the world to get your business the growth and attention it deserves.
$295 with a money-back guarantee.
We'll meet each Thursday via Zoom for 30 minutes, 3 pm, with up to 2 hours homework each week.
Interested? Call Sharon at 703-280-4200 or email sharon@picturethisvideo.net
Visit this site for more information.
12/12/20 12:03 PM
Category: Here's An Idea!
Posted by:
Curt Kowalski of Team Network Corporation
Looking for a unique holiday gift idea?
Please browse these offers from our Team Network members.
CLICK HERE TO SEE CLASSIFIED AD ON THE TEAM NETWORK WEBSITE
---

Team Network Holiday Special!
20% off imprinted Holiday Cards

Please order online at https://karinsci.4printing.com/
When you submit order you will get a follow up call to confirm details, 20% off card price will be taken off of your total and order will be placed!
We will confirm details with you prior to placing order.
Call if you need your logo or signatures printed!
Art Services available!

Promotional Products & Holiday Cards
Karin Arnette 703-309-6446
---
KC Office Products
$5 off $50 OR $10 off $100
Most items are delivered the next business day!
Need Office Supplies including ink or paper
Check us out!
https://kcofficeproducts.officezilla.com
When you check out you can use this code for your first order.
Welcome5 for $5 off $50
Welcome10 for $10 off $100
Jeff Arnette,
kcofficeproducts@aol.com
703-801-2260
https://kcofficeproducts.officezilla.com
---
We will take $50 off of any repair, cleaning or landscaping services or add an additional $50 to any gift card order for anyone that:
1. is a member of Team Network and
2. recognizes that TNT Chapter is the best.
Dyn-o-mite!


Thank You,
John
John Partridge, President & Founder
Honey Do Today, LLC
1-800-398-7061
Cell/Text: 443-603-3072
www.honeydotoday.com
---


Vacation Packages
(domestic, all-inclusive resorts, cruise, land tours)


Mention "Team Network" AND "book a trip" and you will receive a special gift!
OR
Refer someone who books a trip and receive a Gift Card!

Also, I do have gift certificates I can give to clients if they want to gift a trip to someone!
Sherill Stitz, Platinum Travel Associates -
Dream Vacations,
301-370-5317
---

David Hawkins, Jr.
Hawkins Landscaping, Inc.
office@hawkinslandscaping.com
301-898-3615
Hawkins does Winterization of Lawns
Yearly Maintenance Programs which include Winterguard Applications and Leaf Removal, Pruning of Trees – some things to do to prepare for winter
Website: www.HawkinsLandscaping.com
---

Orna Amrani with
Spirit Light Acupuncture
Orna.amrani8@gmail.com
301-661-6762
Did you know that your body has the capacity to heal itself?

With acupuncture, I can tap into your body's own energy points to support your well-being.
Acupuncture can also robust your immune system and can lower your stress levels- what we all need during the time of a global pandemic.
Special offer - up to 20% off for the first acupuncture treatment, only during the month of January 2021!
---

THIS IS A NO WORRYING, NO WONDERING PLAN FOR NAVIGATING THE HOLIDAYS WITHOUT DEPRIVATION OR OVER-INDULGENCE
WHEN YOU SIGN UP FOR THIS GUIDE, YOU GET:
– My e-guide (over 50 pages) loaded with recipes, tips for keeping your sanity (& current dress size) during the holidays
– Strategies that teach you when & how to say "no, thank you" to food
– AND how to say "yes, please" and actually enjoy your indulgence, GUILT-FREE
PLUS YOU GET MY 4-DAY POST-HOLIDAY HEALTHY RESET PLAN, WHICH INCLUDES:
– 12 delicious, easy to prepare recipes to get your body feeling great after a night (or few) of celebrating
– A 4-day suggested meal guide for breakfast, lunch & dinner to guide you through the reset with ease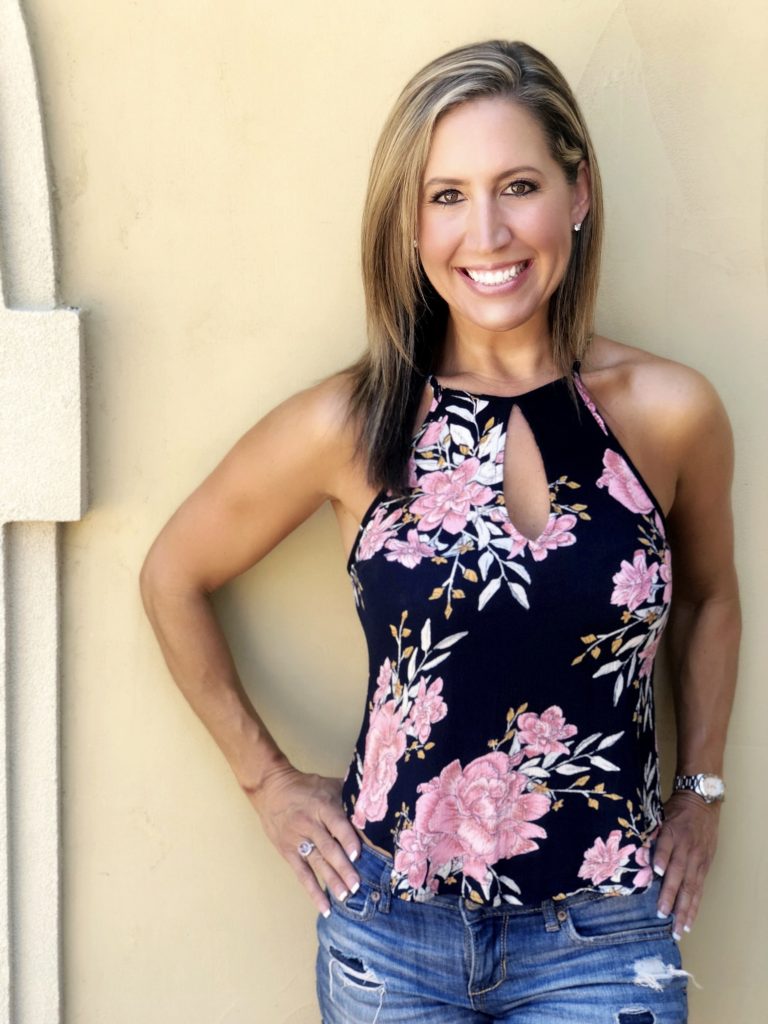 Link: https://kimwilson.me/holiday-guide/
Certified Holistic Health Coach
kim@kimwilson.me
301-706-0110

"Empowering Others to Live the Nourished Life"
---

Custom Prints are the perfect holiday gift for that someone special in your life!

Holiday gift for Team Network Members 20% off all of our wide format prints.

Offering Canvas Wrapped Prints, Framed Canvas Prints, Framed digital Prints, Canvas Wall Hangers and Acrylic prints.
We can print your family portraits, photos, artistic renderings, scenery or any high quality image to make the gift that will last a life time.
Canvas Wrapped Prints -
Our high quality stretched canvas wraps are digitally printed at high resolution on semi­gloss canvas material. To ensure the highest quality and precision each canvas is carefully hand wrapped onto MDF stretcher frames. Quickly transform your favorite picture into a piece of artwork.
Framed Canvas Prints -
Framed Canvases add a contemporary flair to our wall art offers. Printed canvas material is mounted on a hard backing board and then inset into our framing. The frame is 1.25" deep and the frame face is .25", the canvas is inset .25" all around for a clean and elegant look.
Canvas Wall Hanger -
Your customized artwork printed on high-quality canvas and framed with natural solid wood bars on top and bottom. The lightweight wall art with minimalism and stylish looking.
Acrylic Prints
Vivid clear gloss vinyl prints are face mounted on Acrylic/Plexiglass and then backed with white vinyl to make the colors pop. 1 inch Standoff hardware is included that brings the artwork into the 3rd dimension by creating separation from the wall.
Harold Springer
Germantown Copy Center Inc.
www.germantowncopy.com
gcc@germantowncopy.com
301-428-0196
---
The Gift of "Peace of Mind"
When you purchase a Legal Plan, ID Shield Plan , and/or Business Plan, and mention being a part of Team Network, by December 28, 2020. You will receive a Free Holiday Painting
exclusively from " Homemade By Her"!
Here are a couple samples of my work, but I have many more to choose from.

Stephanie Fields
Legal Shield/ ID Shield/ Business Solutions
stephfields2@gmail.com
249-280-6791
---
How about Hand-Made Custom Designed Jewelry?
Hello, I'm Jeff Bulman. Most of you know me as the owner of the local Original Pancake House franchise. We certainly have gift certificates at all of our 3 locations, Rockville, Bethesda, and Falls Church, https://www.ophrestaurants.com/ . I would be thrilled if any of you decided to pick up a gift certificate (or two) during these difficult times.
But what does this have to do with jewelry you ask? Nothing!
As a young man, I earned a college degree in design. It has always been a passion of mine. Of course, since March of 2020, I found myself with a good deal of time at home so I began designing and creating custom rings, braclets, earings, necklaces, etc. and I just love it.
If you are curious to see my work, here is the link to my shop on Myshopify.
https://jewelry-accents-jeff-bulman.myshopify.com/collections/all
If you find anything you like, you can put it in your cart and buy it!
If you have a question about a particular piece you like, you are welcome to call me at 202-437-5015.
---
Need to promote your business during the holidays?
We have specials on banners for only $55. We are here to help promote you!
BANNERS!
Order your personalized 8' x 3' banners, with a 2-Day turnaround, for only $55!
Your team at Minuteman Press of Bethesda
Minuteman Press
Tyler Klein
8210 Wisconsin Avenue
Bethesda, MD 20814
Phone: 301-656-1188
Mobile: 240-461-0025
Email: rlt@mmpbethesda.com
Website: http://www.mmpbethesda.com

---

DJW CUSTOM BASKETS & BEYOND
is ranked in the TOP 5 Gift Basket Companies in Maryland!
A HUGE THANK YOU to all of our customers for helping us achieve this great honor.
Read why... https://www.djwcustombaskets.com/#/
We are offering FREE Shipping, 10% off + a gift card for $25 off with their next purchase if they mention Team Network when ordering. They will need to use CODE TeamNetwork.
Bountiful Gourmet Gift Basket - $79.99 - https://www.djwcustombaskets.com/store/p894/_Bountiful_Gourmet_Gift_Basket___.html#/
The Bountiful Gourmet Gift Basket offers warm and cozy treats for your friends and family. Nestled in a traditional plaid lined hamper, your loved ones will enjoy savory snacks including chocolate, cheese, cookies, salami, and more!
Thanks,
Denyse
10/21/20 09:35 AM
Category: Check This Out!
Posted by:
Jeff Bulman of Original Pancake House
I have been a Team Network member for about 25 years. As Team Members, we are all in this together, and together, we will make it through.
You can visit our website for details about our hours, locations, menus, and links to order online.
https://www.ophrestaurants.com
Visit this site for more information.