Bethesda Chevy Chasers Roster
All Around Inspections

Berger & Associates, LLC

Blueprint Title, LLC

CapStar Commercial Realty

Compass Real Estate

Cruises, Inc.

EZ Consulting Group, LLC

Edward Jones

Envisage Care LLC

Goosehead Insurance

Matthew Mintz MD LLC

NIH Federal Credit Union

Offit Kurman, P.A.

PNC Mortgage

ServProSERVPRO of Bethesda/Potomac & Washington, DC

Team Network Corporation
TOTAL TEAM SCORE CARD SCORE: 17 POINTS
ACCOUNTANT / CPA
Berger & Associates, LLC
Burman Berger
6105 Rosemont Cr
Rockville, MD 20852
Phone: 301-530-4040
Email me!
Website:
http://www.bergerandassociates.net/
Member Since January 2019
Send Referral
Print Referral Slip
Burman is a life-long DC area resident, and received his bachelor's degree from the University of Maryland in College Park and continued on to the University of Maryland School of Law. While practicing law, Burman worked with a CPA firm that was setting up corporations for their clients. From this, Burman realized his desire was to work with taxes. He transitioned full-time to working at a CPA office, and returned to school to get his Bachelor in Science in Accounting and then his CPA license. After nearly 13 years working as a tax accountant and a manager, he decided to open his own firm in 2018.
Burman utilizes his experience both as an attorney and as a CPA to help advise his clients and guide them to plan for the future. He is passionate about taxes and helping his clients. He will be happy to help you whether you live near the firm's offices in Rockville and Fairfax, or if you are anywhere around the United States or the world.
Tax Planning
Berger and Associates specializes in tax planning for businesses, nonprofits and individuals. Burman has experience as a CPA and former attorney to aid him in planning in many aspects. We can work with your business needs from set up to planning, to filing, whether it be a sole proprietorship, S Corp, C Corp, or partnership.
Berger and Associates provides tax preparation and advice for its clients. We use the latest technology to prepare and file your taxes safely and securely.
Accounting Services
Berger and Associates provides accounting services for businesses, particularly microbusinesses, entrepreneurs and start-ups. With the new tax laws, you need an expert to help guide you through today's complicated regulations. We will make sure you get all of the deductions you are entitled to.
---
ATTORNEY
Offit Kurman, P.A.
Steve Metz
4800 Montgomery Lane, 9th Floor
Bethesda, MD 20814
Phone: 240-507-1723
Fax: 240-507-1735
Email me!
Website:
https://www.offitkurman.com
Member Since October 2017
Send Referral
Print Referral Slip
I am a Principal Attorney at Offit Kurman, P.A. in the Bethesda/Washington D.C. office.
I concentrate my practice in litigation involving bankruptcy, creditors' rights, title disputes and real estate. I regularly represent debtors, creditors, and other parties in bankruptcy cases in various industries, including telecommunications, retail, financial services, real estate, insurance and consumer credit.
Recent representative matters include:
* On behalf of secured creditor, won contested chapter 11 confirmation hearing involving competing plans in case involving real estate
* Representation of landlords in large retail bankruptcy cases
* Managed and resolved preference actions and claims objections on behalf of debtors in several retail cases
* Representation of disbursing agent in confirmed chapter 11 plan in a trucking case
* Representation of lenders and owners of real estate in title dispute cases, foreclosure rescue, tort cases and other lender liability cases
* Won dischargeability and other matters in bankruptcy cases concerning domestic relations issues
* Won summary judgment on behalf of secured lender in lien priority dispute with judgment lien creditor asserting a senior lien interest
Offit Kurman is one of the fastest-growing, full-service law firms in the Mid-Atlantic region. With over 135 attorneys offering a comprehensive range of services in virtually every legal category, the firm is well positioned to meet the needs of dynamic businesses and the people who own and operate them. Our eleven offices serve individual and corporate clients in the Virginia, Washington, DC, Maryland, Delaware, Pennsylvania, New Jersey, and New York City.
---
CARPET CLEANING & DISASTER RESTORATION
ServProSERVPRO of Bethesda/Potomac & Washington, DC
Dan Lucas
Lanham, MD 20706
Phone: 240-760-0136
Email me!
Website:
http://www.servproofwashingtondc.com
Member Since June 2017
Send Referral
Print Referral Slip
About SERVPRO of Washington, DC


SERVPRO of Washington, DC understands the stress and worry that comes with a fire or water damage and the disruption it causes your life and home or business. Our goal is to help minimize the interruption to your life and quickly make it "Like it never even happened."

SERVPRO of Washington, DC specializes in the cleanup and restoration of residential and commercial property after a fire, smoke or water damage. SERVPRO of Bethesda/Potomac can also mitigate mold and mildew from your home or business.

Our staff, such as Team Network Members Frank Flaherty and Dan Lucas are highly trained in property damage evaluation snd restoration. From initial and ongoing training at SERVPRO's corporate training facility to regular IICRC-industry certification, rest assured our staff is equipped with the knowledge to restore your property. With a nationwide system of qualified franchises, no damage is too large or too small for SERVPRO of Bethesda/Potomac.

If you would like to schedule service for your home or business, please call today!

Serving you since 1967, SERVPRO is the cleaning and restoration brand you know and trust.

RESTORATION SERVICES

- Fire, Smoke & Soot
- Water Removal
- Dehumidification
- Mold Mitigation & Remediation
- Catastrophic Storm Response
- Move Outs
- Contents Restoration
- Electronics and Equipment
- Document Drying
- Contents Claim Inventory Svc


CLEANING SERVICES

- Air Ducts & HVAC
- Biohazard
- Crime Scene & Vandalism
- Carpet & Upholstery
- Drapes & Blinds
- Ceilings, Walls & Hard Floors
- Deodorization
---
CREDIT UNION
NIH Federal Credit Union
Rokas Beresniovas
111 Rockville Pike, Suite 500
Rockville, MD 20850
Phone: 202-250-1881
Email me!
Website:
https://www.nihfcu.org/
Member Since 2019
Send Referral
Print Referral Slip
Get the NIHFCU Advantage
NIH Federal Credit Union (NIHFCU) is proud to be the nation's largest credit union serving the healthcare and biomedical industry. We strive to provide our members with exceptional service, financial advice and banking solutions that exceed expectations and enhance their lives.
Specialties: Commercial & Small Business Lending
Rokas Beresniovas has over 20 years of experience in?business to business,?community, and retail environments where he manages teams,?builds?relationships, monitors market conditions, and expands client assets. He also has numerous appointments to non-profit boards for corporate stewardship and community relationship building.
Born in Lithuania, Rokas emigrated to the U.S. in 1998. He has worked predominantly in the financial services sector, where he served as a Vice President of Business Development and Commercial Banking for Bank of America, Eagle Bank, HSBC Bank USA, and the State Bank of India.
Rokas has also been a board member of various community organizations, including the Georgetown Business Association (GBA), Kids 4 Peace International, End Violence Against Women International and The Embassy Series.
Rokas was awarded the 2016 SmartCEO Washington DC Executive Management Award and was a finalist for the 2015 SmartCEO Washington DC Money Manager Award. He also won a Global Tassels Community Innovator Award (2015) and The Eurasia Center Golden BRICS Award (2014).
Equal Housing Lender. Federally insured by NCUA. To view our community guidelines please visit our website.
---
FINANCIAL PLANNING / INVESTMENT ADVISOR
Edward Jones
Robert Keller
7735 Old Georgetown Rd
Bethesda, MD 20814
Phone: 301-656-6018
Fax: 855-379-2954
Email me!
Website:
http://www.edwardjones.com
Member Since May 2019
Send Referral
Print Referral Slip
Working with a Personal Financial Advisor
Whether you're new to investing or have been investing for years, you owe it to yourself to experience the difference of working with an Edward Jones financial advisor. Our firm is built to deliver personalized service, and we treat you with the respect you deserve. We've been doing it since 1922.
We get it. Investing can be complicated. Ask all the questions you want, and we will answer them in plain English. Your financial advisor is your long-term financial partner. These are important goals and you need an advocate – someone who listens and really understands what's important to you. We believe that's the best way to develop a personalized financial strategy.
Anyone can provide advice. Team Member Robert Keller is passionate about bringing out the best in people and organizations to ensure remarkable client service that delivers results, deepens partnerships, and drives revenue. Robert's goal is to provide advice and guidance based on your needs.
---
HEALTH CARE
Envisage Care LLC
Felicia Jones
3814 12th ST NE
Washington, DC 20017
Phone: 202-505-5465
Fax: 202-655-4539
Email me!
Website:
http://www.envisagecare.net
Member Since November 2019
Send Referral
Print Referral Slip
Envisage Care - the leading provider of home care.
Finding Your Perfect Match
A friendly smile, knowing what you need before you even have to ask for it, similar interests – when you are with the right caregiver, it's a lot like being with an old friend. Over the past decade, Envisage Care has refined the process of selecting, training and placing caregivers. We will match you with a caregiver who has the skills and personality to make you safe and comfortable.
Our services are available 24 hours a day, 7 days a week. We arrange our services to accommodate your desired level of care. Let us create a quality plan of care that's right for you.
OUR CORE SERVICES
Companionship
* Daily Support and Interaction
* Accompany on Errands
* Attendance at Social Functions
* Transportation to Appointments
* Medication Reminders
* Shadow when Ambulating
* Travel Companionship
Home Management Services
* Laundry
* Change Linens
* Light Housekeeping
* Errands/Grocery Shopping
* Meal Preparation and Clean Up
Personal Care
* Dressing
* Grooming/Bathing
* Skin Care
* Toileting
* Eating/Feeding
* Transferring
* ROM Exercises
* Turn/Reposition
* Record Food & Fluid Intake/Output
Respite Care
* Relief for the Family or Primary Caregiver (Either Temporary or Long Term)
* Home Organizing
* Family Life Planning
* With our partnership, independence is restored and quality of life is improved.
---
HEALTH CARE
Matthew Mintz MD LLC
Dr. Matthew Mintz
10401 Old Georgetown Road, Suite 305
Bethesda, MD 20814
Phone: 855-646-8963
Fax: 855-646-8963
Email me!
Website:
http://www.drmintz.com
Member Since November 2017
Send Referral
Print Referral Slip
Year To Date Score: 17 Points
Old-Fashioned Medicine for Today's Health Care
Board-certified internist Matthew Mintz, MD, FACP, practicing in Bethesda, Maryland, provides old-fashioned, personalized care with today's advanced diagnostic procedures and treatments. He serves patients in the cities surrounding Bethesda, including Potomac, Rockville, Chevy Chase, and the larger Washington D.C., Maryland, and Virginia areas.
Named one of Washingtonian Magazine's Top Docs since 2012, Dr. Mintz received his medical degree from George Washington University School of Medicine in Washington, D.C. After 20 years practicing medicine and teaching as a full-time faculty member at George Washington University, Dr. Mintz decided to open his own practice in Bethesda. Dr. Mintz is affiliated with and has privileges at George Washington University Hospital in Washington, D.C. and Suburban Hospital in Bethesda.
Dr. Mintz emphasizes traditional healthcare values, where every patient is a person, and not simply a case. Dr. Mintz restores the idea of the personal care physician, who has a relationship with each patient, removing the frustration that often accompanies contemporary healthcare. Dr. Mintz' practice will bring you back to the days when you could spend time with your physician; where the doctor can not only address all your concerns, but know you as an individual. By limiting the number of patients in his practice, Dr. Mintz can see his patients whenever they need to be seen, and can be accessible to them, even after hours if needed.
Dr. Mintz grew up in Montgomery County, Maryland, and graduated from Churchill High School. He currently lives in Rockville, Maryland with his wife and two teenage daughters.
---
HOME INSPECTIONS
All Around Inspections
Jim Johnson
1707 Crawford Dr
Rockville, MD 20850
Phone: 240-626-6426
Email me!
Website:
http://www.all-around-inspections.com
Member Since April 2018
Send Referral
Print Referral Slip
When you are considering purchasing a home All Around Inspections provides peace-of-mind by ensuing this important decision is right for you and your family. We work diligently during and after the inspection to furnish you with a clear assessment so you have the confidence to make the best decision possible.
Our comprehensive electronic reports show you exactly how your home measures up, and we also include suggestions on how to improve energy efficiency and the overall comfort the home.
When you trust All Around Inspections to evaluate your home or potential home, you're hiring a professional, Jim Johnston, with an extensive background in home construction and remodeling. All Around Inspections brings the eye and voice of experience, taking the home's age and condition into consideration to provide a complete picture of the property. All Around Inspections is certified, licensed, insured, and thorough, and your best choice for a comprehensive home inspection or energy audit. Jim's current credentials include:
* Maryland State Home Inspectors License
* Certified BPI (Building Performance Institute) Envelope Specialist
* Certified BPI (Building Performance Institute) Energy Auditor
* Member of Intermachi-International Certified Home Inspectors
* Member of Maryland Association of Home Inspectors (MAHI)
Along with his impressive credentialing, Jim makes sure to perform a thorough inspection so you know what to expect when you purchase your new home. The main area of inspection are:
* Foundation for cracks/settlement issues
* Roof damage (shingles or metal roof)
* Framing
* Electrical systems
* Window/door operations
* Plumbing
* Siding
* Insulation and ventilation
* Interior structure
* Ceiling and wall cracks
* Heating and cooling systems
All Around Inspections' objective is to ensure that your home is fit for you and your family. Remember, we're on your side. We want you to have a clear, honest assessment of the property that you're considering including suggestions on how to improve energy efficiency and the overall comfort the home.
---
INSURANCE
Goosehead Insurance
Jennifer Lindsay
7200 Wisconsin Ave., Suite 500
Bethesda, MD 20901
Phone: 202-558-0530
Mobile: 240-678-7101
Email me!
Website:
http://www.jenniferlindsayinsurance.com
Member Since April 2019
Send Referral
Print Referral Slip
Jennifer Lindsay is the owner of Goosehead Insurance located in Bethesda, MD. Jennifer and the Goosehead team help clients find the best possible insurance coverage options at competitive prices. With over 20+ top-rated insurance companies, we are committed and passionate in finding insurance for our customers' home, auto, life and business needs.
A NEW VISION FOR INSURANCE
The strategy was simple: Provide a true concierge client experience that gives clients the power of choice from the top rated national and regional insurance carriers. Our model focuses on providing the best service, the best value and the best experience for its clients.
Combining a team of the most capable people and melding them together with cutting edge technology, Goosehead has become one of the largest and fastest-growing agencies in the business.
Because we're independent, we can help sort through multiple options and select the best solutions. We partner with more than 80 leading national and regional carriers.
With a 100% insurance licensed customer support team using integrated IT systems, clients can expect prompt customer service from a knowledgeable team. Goosehead Insurance proudly delivers a truly exceptional and personal insurance experience.
Jennifer's career spans over 25 years working for national and Fortune 500 carriers in both personal and commercial insurance. In 1995, she earned the insurance industry's prestigious Chartered Property & Casualty Underwriter designation. As a former insurance claims representative, underwriter, product and territory manager, Jennifer offers expert insight and insurance knowledge.
---
MANAGEMENT CONSULTING
EZ Consulting Group, LLC
E. Charles Ezuma-Ngwu
13119 Piney Meetinghouse Rd
Potomac, MD 20854
Phone: 301-463-4244
Email me!
Website:
http://www.ezcgroup.com
Member Since September 2019
Send Referral
Print Referral Slip
Since 2003, EZ Consulting Group, Inc. has been providing our clients with services ranging from business development to global healthcare infrastructure management.
EZCG is a multifaceted consulting company relies on our unique expertise and the reliable services of our pre-qualified and screened strategic partnerships to facilitate cutting edge business solutions.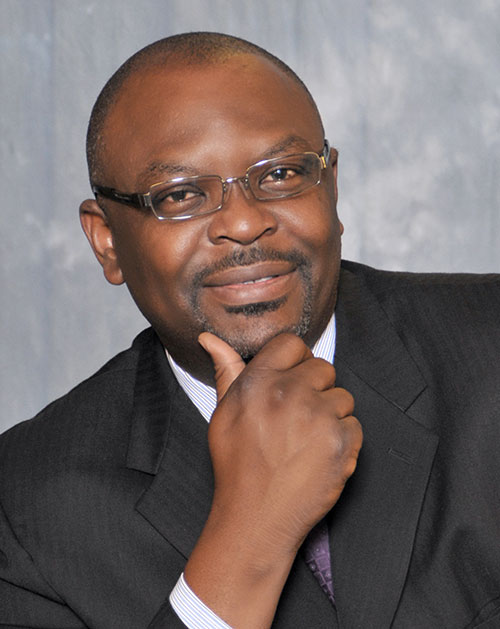 Team Network Member and President/Director of Business Development E. Charles Ezuma-Ngwu PhD, MBA has over 27 years' experience in financial, strategic management, and process flow analysis. He is an expert in the negotiation and facilitation services, functional cost enhancements, and performance management. He is a seasoned and experienced leader in collaborating with many venture groups to achieve stated goals and objectives.
Services
Our value-creating services include the following:
* Business Operations Scale-up Consulting
* Financial Analysis and Strategic Budget Projections
* Pre-merger Organizational Culture Synergistic Analysis
* Productivity Enhancement Services including: Bottleneck Evaluations and Internal Social Network Analysis
* Community Business and Strategic Plans
* Business Startup Support and Global Expansion and Logistics Services
The Group maintains core services which include:
Strategic Management Consulting
EZ Consulting Group continuously evaluates the business environment from a global business perspective in various markets to ensure cutting edge sustained competitive position for our clients.
EZ Consulting Group works with local and international partners to develop modern infrastructure in healthcare, agriculture and energy systems including installations and maintenance.
Business Startup Support and Global Expansion and Logistics Services
The solid formation base of a business determines its ability to compete and survive in its target market. Our goal is to provide a comprehensive analysis of the business and then, based on our analysis, we develop comparative strengths, weaknesses, and opportunities.
Health Care Administration & Management Service
In managing a project, we bring together all resources, and manage logistics to ensure a successful implementation. We incorporate performance efficiency models, best practices, and compliance metrics in the implementation of client projects, feasibility and business plans.
---
MORTGAGE SERVICES
PNC Mortgage
Kenny Sylvester
Sr. MLO - NMLS #194639
Bethesda, MD 20814
Phone: 301-252-7262
Email me!
Member Since 01-15-16
Send Referral
Print Referral Slip
Is a new home in your future? Let us help you get there with the right mortgage.
Finding the right home and the right mortgage helps set a solid foundation for successful homeownership. We have the mortgage tools, information and expertise to help you with the decisions you need to make along the way. Learn about the types of mortgage loans we offer and start your home mortgage process today.
I'm Kenny Sylvester, and I want you to have the best home loan experience possible. I'm a Mortgage Loan Officer who's helped many people in the Washington, DC area area find the loan that fits their unique needs.
During my 20 years of experience in the mortgage industry, I've assisted first time homebuyers, and others from loan application to closing. Take advantage of the tools and resources on my website to help clarify the homebuying process.
Call me today if you're ready to get started or would like more information. I'm here to help you know where you stand every step of the way.
---
NETWORKING TEAM MANAGEMENT
Team Network Corporation
Curt Kowalski
1 Research Ct #450
Rockville, MD 20850
Phone: 301-260-0060
Mobile: 301-370-5351
Email me!
Website:
http://www.teamnetwork.com
Member Since 1988
Send Referral
Print Referral Slip


Networking Business... with Pleasure!
Before there was any such thing as formal business networking clubs, Curt Kowalski founded the Team Network Corporation. He has been organizing and managing small business networking groups in Maryland, Virginia, and the Washington, D.C. Metro Area for 27 years.

Curt's knowledge and hands-on experience place him with the leading experts and authorities on the social dynamics of small business networking.

Curt currently manages 15 Team Networks in Maryland, Virginia and Washington, DC with over 200 Team Network Members.

Curt is well known in the industry for his motivational skills, enthusiastic attitude, and ability to make things happen. He is the "go-to guy" for anyone looking for a referral of a quality local business in the Washington Metro Area. He has also been praised by local Chambers of Commerce and other groups for his, informative, practical, and immediately useful business networking seminars and workshops.


Interested in learning why becoming a member of Team Network is a smart investment for you and your business? Call Team Network at 301-260-0060 or click here to submit your company contact information online. You will be contacted soon.
Interests
Live music and most sports including playing baseball, tennis, golf and others. Nature and the great outdoors, and I have a particular interest in bird-watching.
---
REAL ESTATE
Compass Real Estate
Dimitri Apostolopoulos
Laytonsville, MD 20882
Phone: 301.304.8444
Mobile: 301.674.2245
Email me!
Website:
http://www.dimitrihomes.com
Member Since July 2019
Send Referral
Print Referral Slip
Compass is building the first modern real estate platform, pairing the industry's top talent with technology to make the search and sell experience intelligent and seamless.
As an innovative residential real estate firm, we empower our agents so they have more time for advising their clients. With the solutions-driven mindset of a startup and the sophistication of a luxury brand, Compass is the future of real estate.
To lead the industry requires the smartest tools built by the brightest minds across engineering, design, and strategy. Through our proprietary platform, Compass is changing how agents and clients navigate the process of finding or selling a home.
Through three decades as a top-tier real estate professional and managing broker, more than 700 commercial and residential transactions, and as many happy clients, Team Network Member Dimitri Apostolopoulos has become one of the most respected agents and advisors in the region.
A third-generation master carpenter, Dimitri uses his vast construction experience to 'see through the walls' when evaluating high-end residential and commercial property conditions, assessing mechanical systems, providing realistic on-the-spot renovation estimates, and negotiating contract issues. Dimitri sees what his clients often don't – helping them buy with confidence, invest wisely, and avoid hidden liabilities.
For investors expanding their residential portfolios and clients buying or leasing luxury commercial property, Dimitri offers expert investment guidance and valuable insights into opportunities, trends, and risks across the mid-Atlantic.
For residential sellers, Dimitri and his team offer a suite of services designed to prepare homes for the market. Whether it's repairs, storage costs, or full staging, he will explore with you every opportunity to elevate your home's value and ensure a swift, profitable sale. Best of all, once the necessary improvements have been identified, he can arrange for all upfront costs to be covered, so you don't have to pay anything until closing.
He makes relocations seamless, is trusted by premier banking institutions for REO transactions, and is dedicated to superb client service at every step, including leveraging the most innovative technology available to maximize the time he spends consulting one-on-one with his clients
Classic cars, staying fit, reading about science, and imagining a cold and snowy place to retire – Dimitri has many passions. But he is never happier than when spending time with his wife and business partner Melina, his beautiful daughter Bella, their menagerie of rescue animals, and the family and friends they welcome into their home in historic Laytonsville, Maryland.
Interests
Classic cars, staying fit, reading about science, and imagining a cold and snowy place to retire – Dimitri has many passions. But he is never happier than when spending time with his wife and business partner Melina, his beautiful daughter Bella, their menagerie of rescue animals, and the family and friends they welcome into their home in historic Laytonsville, Maryland.
---
REAL ESTATE (Commercial)
CapStar Commercial Realty
John Lin
438 N Frederick Avenue, #450
Gaithersburg, MD 20877
Phone: 240-813-2088
Mobile: 240-644-2317
Fax: 301-738-7729
Email me!
Website:
http://www.CapStarco.com
Member Since 2005
Send Referral
Print Referral Slip
CapStar Commercial Realty has expertise in commercial property leasing, tenant representation, property management, investment sales, business acquisition, business valuation, risk management, market research and analysis.
Founded in 1994, we began as a small business acquisition and real estate firm. Today, we are one of the fastest growing commercial real estate firms in the Washington-Baltimore Metropolitan area, and we are now one of the largest business acquisition firms on the East Coast.
Our business philosophy is to fulfill our clients' requirements with ultimate integrity, flexibility and creativity. Our broker team is known for its beyond-business-hours accommodation, and its ability to serve a full spectrum of international clients with their native language needs. With our state-of-the-art technology, unparalleled local market knowledge, and our top notch professional staff, we are looking forward to the continued real estate evolution in the next millenium.
---
REAL ESTATE SETTLEMENTS
Blueprint Title, LLC
Bryan Malickson
7200 Wisconsin Avenue
BETHESDA, Maryland 20814
Phone: 301-327-0254
Mobile: 301-525-9273
Fax: 240-465-4481
Email me!
Website:
http://www.blueprinttitle.com
Member Since March 2018
Send Referral
Print Referral Slip
My Tag Team: Rokas Beresniovas,Jennifer Lindsay
A New Design On Title Insurance.
Blueprint Title offers a modern approach to title insurance and closing. You and your clients deserve outstanding service, smart technology, and transparent pricing.
Blueprint Title was started by title attorneys, tech entrepreneurs, and real estate developers with the simple belief that consumers and real estate professionals deserve more from a title company. Modern closings demand professional service, current technology, and transparent pricing.
We're currently operating in Nashville, Chattanooga, Atlanta, Charlotte, Dallas, and the D.C. area.
Increased Transparency for Agents and Consumers
We hate closing table surprises, so Blueprint Title delivers current versions for every important document. Homebuyers have the right to understand the documents they're signing – we make sure they have the time to review what's important.
---
TRAVEL AGENT
Cruises, Inc.
Dina Doron
Rockville, MD
Phone: 301-990-7727
Email me!
Member Since 2003
Send Referral
Print Referral Slip
Founded in 1981, Cruises Inc., and each individual Cruises Inc. Vacation Specialist like Dina Doron combines the latest technology with old-fashioned customer service in order to make the vacation planning experience a smooth, seamless and enjoyable one. Dina is committed to attention to detail and offering expert advice to consumers when planning dream getaways.
Dina's Website on Cruises, Inc.

Cruises Inc.'s computerized best fare search program identifies the best values on all major cruise lines. As part of World Travel Holdings (WTH), one of the nations largest online and offline leisure travel companies, Cruises Inc. has relationships with every major cruise line and many tour operators. As a result, Cruises Inc. Agents offer consumers the lowest possible vacation pricing combined with unrivaled incentives.

Cruises Inc. Agents are experts in both groups and individuals. With a preferred partner network of cruise and land travel companies, Cruises Inc. Agents are a wealth of travel information and can customize any type of vacation imaginable. Programs range from family reunions and honeymoons to corporate meetings and incentives to full ship charters and all-inclusive resort escapes.
Cruises Inc. has received numerous awards and a top ranking status by all major cruise lines, including being named Royal Caribbean's "Partner of the Year" and Celebrity Cruises' "National Account Partner of the Year."
---