12/06/18 09:57 AM
Category: Fundraiser Event
Posted by:
Jeff Bulman of Original Pancake House
Dear Fellow Team Members and Friends,
We all have been touched by cancer and have witnessed brave friends and family members fight off this terrible disease.
On Friday, December 7th, The Original Pancake House wants to encourage you to show someone how much you appreciate their effort and show them a little love this holiday season while supporting this worthy organization, the National Coalition for Cancer Survivorship.
Jeff Bulman
Visit this site for more information.
11/17/18 05:01 PM
Category: Special Deal for Team Members
Posted by:
Merenda Tate of MTate Travel Services, LLC - Cruiseplanners
Hi SSS Members!
Your new fellow member Merenda Tate here!
I wanted to let you know about this special deal my agency is promoting for the holidays. Great time to get away and be with family and friends. Or give the gift fo travel for Christmas to someone you love!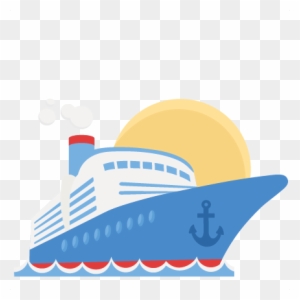 I highly encourage you to book before Nov 27 to take advantage of the savings and free perks!
1. Royal Caribbean Harmony of the Seas Interior room atarting at $601 as based on double occupancy if leaving on 12.2.18.
2. River Cruise- European Christmas Markets - Save $1,500- Blue Danube Magical Christmas 7NT sailing prices starting at $2,399 per person.
3. Special Holiday River Cruises on American Rivers, Saving up to $1,200 per stateroom
Round trip out of New Orleans LA
Trip Includes:
- Regionally Inspired Cuisine
- Featured Onboard Experts and Performances
- Historic American Landmarks
- Unique Onshore Experiences
- Ideal Viewing Locations
Itinerary
Pre Night - Each Mississippi itinerary comes complete with
Complimentary Pre Night stay
Please contact Merenda at 703.651.2547 or email mtate@cruiseplanners.com to learn more and book your spot. Special discount for Team Network Members!
I am also an American Express representative, so if you are an AMEX card holder, I may be able to help bring more savings as based on AMEX card holder benefits.
Visit this site for more information.
Download this pdf file for more information.
11/12/18 11:12 AM
Category: Just passing this along.
Posted by:
Doug Donaldson of US Health Advisors
TO YOUR HEALTH!
Are you happy with your health insurance plan?
Do you provide coverage options to your employees?
Do you know that it's Open Enrollment time and you have options other than ObamaCare/ACA with underwritten plans.
$AVE THOUSANDS
If you can be underwritten, you could save 20-40% on your premiums. It only takes a few minutes minutes to find the best plan for you, and could potentially save you thousands! Well worth a phone call to me or to the Health Agent in your Team.
The best health insurance plan is no good if you can not pay the premium!!! You have nothing to lose.
I am Doug Donaldson with US Health Advisors. I love Team Network! I Captain two Teams, and you can count on me to shoot you straight.
Please call me at 240-508-3839 and let's see if I can help you out.
Thanks!
10/23/18 02:33 PM
Category: Promoting An Event
Posted by:
Pete Gragnano of The Growth Coach Capital Beltway
It's time to "harvest" your thoughts about working less, earning more, and enjoying a better balance in your life so that you can enter 2019 with a success mindset.
I am Pete Gragnano of The Growth Coach Capital Beltway.
I am hosting a Business Growth Seminar
November 14th
12:00 to 2:00pm
Location:
Greater Silver Spring Chamber of Commerce
8601 Georgia Ave., Suite 203, Silver Spring, MD, 20910.
FREE
TEAM NETWORK MEMBERS
Use Promo Code TEAM for a $24.95 discount.
Lunch will be provided.
Visit this site for more information.
10/08/18 12:51 PM
Category: For Rent
Posted by:
Dr. Matthew Mintz of Matthew Mintz MD LLC
Looking to sub-let some space in a medical office on Old Georgetown Rd, Bethesda.
I am a solo practice primary care physician located in the Wildwood Medical Center at 10401 Old Georgetown Road (just across from Balducci's).
I have an extra exam room that I am interested in subletting.
The room itself is 75 sq. ft. In addition, the office has a 142 sq.ft. waiting area, a bathroom, and a breakroom/kitched that can be shared.
While I am open to any professional, I am most interested in someone in the health and wellness field where a single small room will be enough to use as an office and meet with clients/patients, i.e. counsellor, nutritionist, health coach etc.
If you know of anyone interested, or have any questions please contact me directly via email at drmintz@gmail.com
09/25/18 06:09 PM
Category: Can you help?
Posted by:
John Sheehan of Coldwell Banker
Hello Fellow Members of Team Network. John Sheehan here. I'm a Realtor with Coldwell Banker in Bethesda, MD and I just RE-joined Team Network after many years away. Happy to be back!
HERE'S THE CHALLANGE!!
A new home is being brought to market shortly. The owner is a widower, and formerly a trophy hunter!!
I am trying to help him GIVE AWAY the attached polar bear specimen.
All required documents available to accompany the donation to a worthy organziation.
John Sheehan
john.sheehan@cbmove.com
09/10/18 04:27 PM
Category: Promoting An Event
Posted by:
Pete Gragnano of The Growth Coach Capital Beltway
I will be conducting a Business Growth Retreat for business owners, executives, and professionals on September 19th, noon-2pm, at the Greater Silver Spring Chamber of Commerce, 8601 Georgia Ave, Suite 203, Silver Spring, MD 20910.
The event is free and lunch will be provided.
If you work too much, earn too little, or don't have enough time, this retrt is for you.
Visit this site for more information.
08/24/18 04:44 PM
Category: Does anybody know?
Posted by:
Patricia Mir of Edsol Communications, LLC
Hello TN members!
We are looking for a proposal writer to assist us with reviewing a RFP response that is due very soon. I would appreciate any recommendations.
Thank you, and have a great weekend!
Patricia Mir
Edsol Communications, LLC
Phone: 240-560-5990
Email: patricia@edsolcom.com
Website: www.Edsolcom.com

Ask me how we can save you up to 50% in your telephone bill and provide you with a great unified communications and collaboration platform that will increase the productivity of your business.
08/23/18 09:38 PM
Category: Announcing!
Posted by:
Robin Finnell of Wardrobe Stylist of McLean
Hey There Ladies of Team Network,
Excited to be a new Team Connect Member and wanted to create a fun way to introduce you to my boutique. Sooooo....... because of limited space.........
The first 10 who RSVP get to drink champagne, eat chocolate, a few snacks, and do some networking while trying on clothes at:
The Fashion Studio of McLean!
6888 Elm Street, Suite 301A, McLean, VA
Sunday September 9th at 2 p.m.
Who is in???? Move fast – 2 spots are already gone.
Many thanks and looking forward to meeting you!
Robin Finnell
PS if you choose to make a purchase, the company is offering a $100 gift certificate toward a purchase of $400 or more.
RSVP to rbfinnell@gmail.com
Visit this site for more information.
08/17/18 08:15 PM
Category: We Are Hiring
Posted by:
Teerra S Davis of Thee Insurance Lady/Transamerica Network
Transamerica Agency Network – Career Agency is looking for an experienced sales professional to manage an existing client base and develop new business in MD, VA, and PA.
The Company offers one-on-one training, a guaranteed introductory income and a full benefits package including a 401(k) and pension. Management opportunities available.
Contact me to Transform Your Tomorrow®.
Thee Insurance Lady/Transamerica Network
Teerra S Davis
Phone: 443-814-1636
08/07/18 02:32 PM
Category: Can you help?
Posted by:
Mike David of Mike's Locksmith & Security
Fellow Team Members,
Hi! Sabrina here from Mike's Locksmith.
A good friend of mine contacted me to let me know her daughter is coming up to our area for an internship. She starts Sept 4th and is looking for a basement apt, garage apt, or maybe a room to rent.
She is looking to move in at the end of Aug and will finish her internship in mid November.
Furnished or unfurnished works. Metro accessible preferred.
Please call me, Sabrina at 202-290-4339, if you can provide a place for her to rent or if you have any leads for her.
Many thanks!
07/23/18 02:17 PM
Category: Promoting An Event
Posted by:
Lisa Humes of HealthMarkets Insurance Agency
Fellow Team Members,
I am encouraging attendance this Saturday, Tyson's Corner, 10 am for the Organizing Your Retirement educational FREE event! We will adress questions on funding retirement, downsizing to streamline or move a household and Medicare basics, rules and cost. See the flyer below and join us to get your questions answered by the experts!
Kindly,
Lisa Humes
Download this pdf file for more information.
07/20/18 11:30 AM
Category: Promoting An Event
Posted by:
Karen Kalantzis of Launch Workplaces
As a business owner or marketer, you know how important content is to establish yourself as a thought leader. But you probably can't find the time to sit down and write. That's why Launch Workplaces has created an adult "summer camp" for writing. Join us in Gaithersburg for the first four Fridays of August from 12:00 to 2:00 PM for dedicated quiet time to write, led by a publisher from Eaton Press. Two of our members published books last year, which opened the door to speaking engagements and further business! Whether you are tweeting, blogging or writing the Great American novel you will be happy that you joined the group.
For more information visit https://www.eventbrite.com/e/adult-summer-writing-camp-launch-workplaces-gaithersburg-tickets-46295395775.
Visit this site for more information.
07/16/18 11:00 AM
Category: Promoting An Event
Posted by:
Karen Kalantzis of Launch Workplaces
Launch Workplaces is
opening its newest
location on August 1st!
Come to our Grand Opening Open House on July 24 from 4-7 PM.
Take a look at the beautiful, modern workspace! Choose your office or sign up for co-working and other small business services at special prices.
Just a few miles from the Washington DC line, Launch Workplaces in Bethesda offers sunny, light-filled offices, free internet, free parking, and all the amenities at the Shops at Sumner Place.
4701 Sangamore Road, Suite 100 N
Bethesda MD, 20816
Light appetizers and cocktails will be served.
Visit this site for more information.
06/26/18 11:34 AM
Category: I am looking for...
Posted by:
Sabrina Rosenberg of Team Network Corp
Hello Fellow Team Members!
Anyone out there looking for a little clarical help? A receptionists maybe? A little admin support? Or, maybe you know someone who is.
My daughter is currently looking for a part-time job. She lives in Montgomery County and is available this summer about any time. After school starts, she will still have time in the afternoons.
Please call/text me at 202-290-4339, if have any questions, ideas, or want to be put in touch with her.
Many Thanks,
Sabrina Rosenberg
06/25/18 11:16 AM
Category: Promoting An Event
Posted by:
Karen Kalantzis of Launch Workplaces
FREE SEMINAR at LAUNCH WORKPLACES:

ALEXA! OPTIMIZE MY WEBSITE
June 27, 2018 @ 9:00AM, Launch Gaithersburg
Voice search is the latest trend to hit the internet and if you are not prepared your business could suffer.
In 2016, Google told us that 20% of mobile searchers use voice search, and some analyst are predicting by 2020 more than 50% of ALL internet searches will be made through voice-activated technology such as Siri, Amazon's Alexa or Google Home.
What is changing and will there be an even greater emphasis on search engine optimization and ensuring your information in the one "snippet" the voice assistant chooses to share? Learn more on Wednesday, June 27 at our FREE workshop with expert Nicole Krug from Social Light.
RSVP here:
https://www.eventbrite.com/e/alexa-optimize-my-website-tickets-46540935190